Birthdays at a mass grave hail life
A mass grave.
That's where I've spent many birthdays in China.
Marking the anniversary of my birth among death. Watching parents claw at the earth and scream at the sky in savage sorrow because their children will never celebrate the passage into another year of age.
My birthday often overlaps with Tomb Sweeping Day.
For many years, I've returned to the mass grave in Sichuan province's Yingxiu, where 8,000 people died in the 2008 Wenchuan earthquake that left nearly 90,000 dead or missing. Hundreds of Yingxiu's children perished when the school imploded.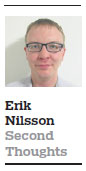 Authorities had to swiftly inter the bodies for fear of epidemic. So they buried them in a cornfield.
I returned year after year to cover the annual mourning ceremonies.
My colleagues would buy me a fish - a symbol of longevity - for dinner.
This year, I spent the day hiking mountains - sometimes clinging to vertical rock faces while balancing on the thin rim of an irrigation channel that clutches a sheer karst in rural Guizhou province.
One wrong step would be the last. And the last birthday.
Then the songs arrived by WeChat - in English, Mandarin and Tibetan.
First my wife and daughter sang in Beijing.
Then came another rendition by the staff at the hospital in Jiangsu province's Wuxi, where my father is undergoing surgery after a traffic accident.
Later came two videos from ethnic Tibetan students and teachers in Qumalai county in Qinghai province's Yushu, where I started a volunteer initiative six years ago.
Finally, my wife sent me a time-lapse video of the sunset from our balcony as a "gift".
That's because I've tried to - when I can - stop what I'm doing to watch the sun glide beneath the mountain peaks seen from our balcony in Beijing. I stay, concentrating and contemplating, until dusk inks out the heavens like blotting paper.
It's not only centering but also a reminder of the sky's sublimity and life's evanescence.
We often take the sky for granted.
How many times in an average person's life do they stop to really - I mean really - look up, rather than forward, for more than a fleeting moment?
Indeed, my birthdays in China often make me deliberate mortality beyond ceremoniously marking one year closer to my last.
And they evoke the meaningfulness of life.
Many women in the quake zone had new babies, whom I met, in the years after they lost their only children.
Dad's clavicle shattered into four chunks, and he'll require surgery. But he survived.
I didn't plummet from the precipice of the water channel.
And I received many good wishes - some unexpected and moving.
My brother's lung spontaneously collapsed in Chicago a few days later. He's OK.
Philosophers have said the point of life is to die well.
I intend to.
And, frankly, that's largely possible because of the life I've lived in China.
The country and I have grown together over the past 11 years.
I hope we continue to in the years to come - and the birthdays that mark their passage.