Retreading the boards to support a new family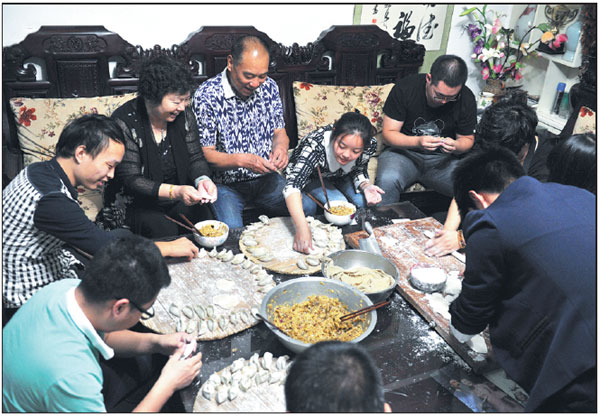 Wang Kuan and his wife Wang Shurong make jiaozi with their own children, adopted children and grandchildren at their home in Zhengzhou, Henan province. [Photo by Zhang Yifei / For China Daily]
Former performer returned to the theater following his retirement to provide a better living for his adopted children
In Central China's Henan province, Wang Kuan is a celebrity. As one of the top local opera performers, he has played in big theaters and is widely respected.
But after he retired at age 56 in 1998, he did something that many found strange - for the best part of the next decade, he rushed around on his moped at night between various tea houses in Zhengzhou, carrying a big suitcase filled with costumes and performing for anyone willing to pay.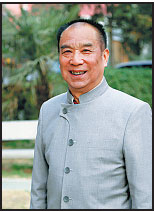 Wang Kuan, opera performer.Provided To China Daily
At first few knew the gray-haired artist's motives, but soon people found out the truth - he had adopted five orphans from Hezhuang village in Henan's Zhoukou, where he grew up, and was trying his best to provide for them.
Wang met those children, aged between 6 and 11 at the time, on a visit home in 1998. All had a tragic story and were introduced to him by fellow villagers in the hope that he, as a celebrity, could lend a helping hand.
Yuan Qianliang's father died when he was very young and his mother married another man, leaving him with his poor, aging grandparents. Wang Haibo, whose father had also died, lived with his seriously ill mother. She begged Wang Kuan to take her son away.
Three others - a boy and two girls - came from the same family. Their parents had died and their grandparents could no longer support them through school.
"Looking at the kids, my wife couldn't hold back her tears and I also felt bad for them," the artist, now 75, said.
The couple took Wang Haibo with them to Zhengzhou at the request of the boy's mother, and promised to cover the living expenses and study fees of the other four.