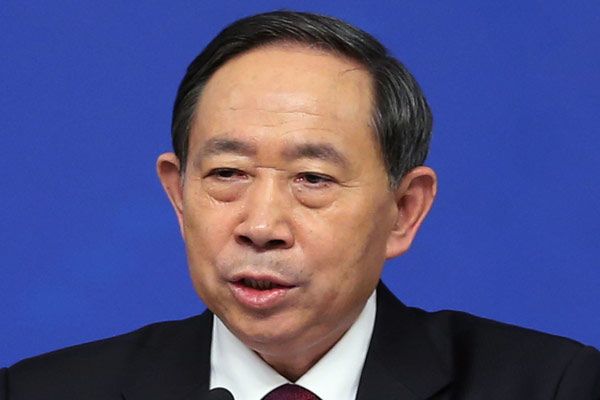 Yuan Guiren,minister of education. [Photo by China Daily]
China will learn from other countries how to improve students' innovative spirit and practical abilities, the minister of education said on Thursday.
Yuan Guiren made the remarks at a two sessions news conference after being asked about the differences between education in China and in other countries.
Such differences have been discussed at home and overseas after a BBC documentary program showcased the differences between teaching styles in the UK and China. The program featured a group of Chinese teachers at a school in Britain.
Yuan said: "Education in China has paid great attention to the teaching and learning of basic knowledge, basic skills and ... to good behavior and good habits. Such education is amplified by the hard work of our teachers and students, and that is why we have generated ... excellent talent."
He cited as an example the good results achieved by Shanghai students between 2009 and 2013 in the Program for International Student Assessment.
Yuan said these results had attracted the attention of many countries, which wanted to learn more about China's basic education. "I think that's where the idea for the BBC documentary came from," he said.
But he conceded that education in China still faces some problems.
"Students' workload is too heavy. What's more, our students are comparatively weak in innovation."
To address this situation, he said China has been working for some years to popularize education for all-around development. It has also been learning from countries that are doing well in cultivating students' innovative and practical abilities.
He said more research universities at provincial and city level will be transformed into applied sciences institutions to nurture more talent in applied technology and practical skills.
"The change is also being made to cater to the need for talent in our country's economic and industrial structure," he said.