Karamay tops the entire Xinjiang Uygur autonomous region in education related indexes.
Enrollment rates for both primary and junior middle schools are 100 percent. The rate for high schools is more than 80 percent. The passing rate for college entrance examinations remains above 95 percent. These education-related indexes are top in Xinjiang and among the top in the country.
Educational cooperation and exchange is also carried out. Karamay has a middle school which is attached to Beijing Normal University; it also has an international cooperation program with Canada, a Middle Asia cooperation program, and a Russian language program.
The city has established a complete educational system ranging from primary school to university.
"We would like to create diversified and quality education to help students realize their potential," said Fan Daping, vice director of the Karamay education bureau.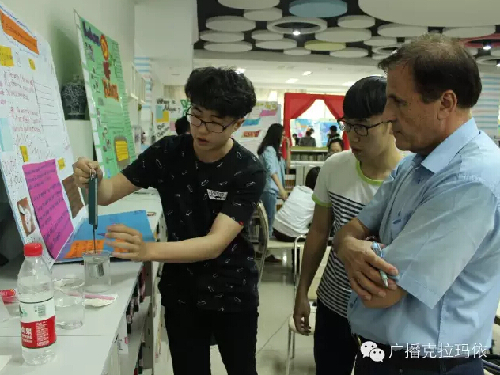 A student explains his experiment results to his Canadian teacher at the Middle School Affiliated to Beijing Normal University. [Photo provided to chinadaily.com.cn]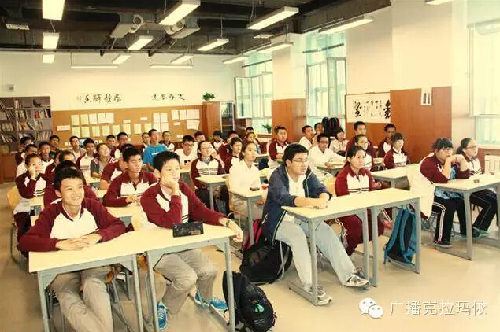 Students in class at the Karamay Middle School. [Photo provided to chinadaily.com.cn]
Edited by Peter Nordlinger