President Xi extends good wishes in New Year speech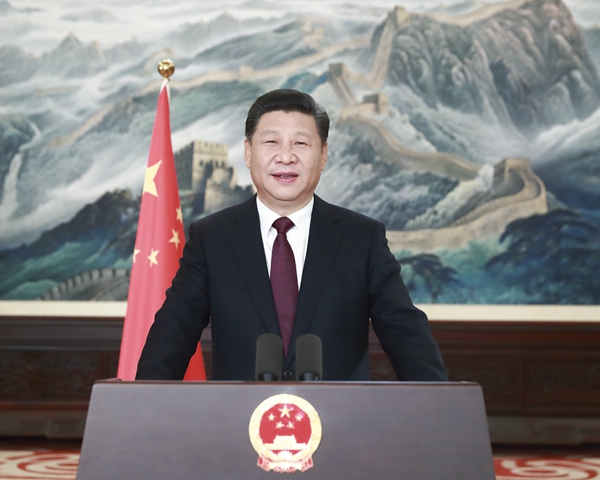 President Xi Jinping delivers New Year speech on Dec 31, 2016. [Photo/Xinhua]
BEIJING - Chinese President Xi Jinping on Saturday extended New Year greetings to all Chinese compatriots and people around the world, saying hardwork and joint efforts in 2017 will make China and the world better.
"There is no such thing as a free lunch, and only hardwork will make dreams come true," Xi said in his New Year speech.
He said 2016 was an extraordinary year for China as it achieved progress in every aspect, and urged the international community to join hands to build a more peaceful and prosperous world.