Wuhan University exhibits artwork from alumni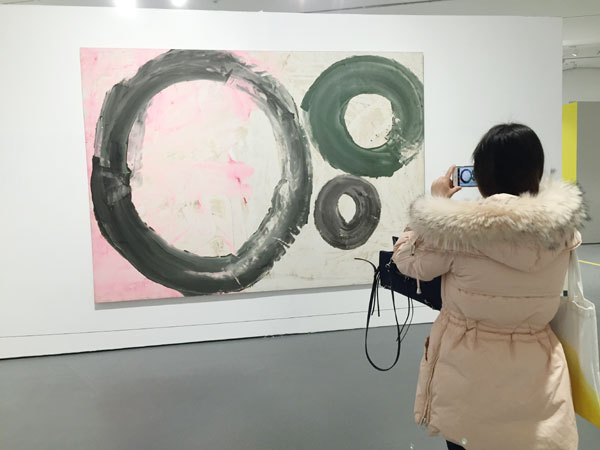 "Centennial Presents in Return: Exhibition of Alumni Donation from Chen Dongsheng and Li Yifei", the exhibition at Wanlin Art Museum at Wuhan University, will last until Jan 19. [Photo by Li Jing/chinadaily.com.cn] 
Wanlin Art Museum at Wuhan University is presenting an exhibition featuring artwork donated by alumni.
The exhibition "Centennial Presents in Return: Exhibition of Alumni Donation from Chen Dongsheng and Li Yifei", lasting until Jan 19, presents 67 works, at a total worth of 40 million yuan. These exhibits span from the Ming Dynasty (1368-1644) to today, including great masters Dong Qichang, Kang Youwei, Zhang Daqian and Qi Baishi as well as well-known contemporary artists such as Jin Shangyi, Yang Feiyun and Zhang Xiaogang.
At the opening ceremony on Dec 21, Chen said they donated pieces from personal collections and all the artists are related in someway to Wuhan University.
"These works of art, having witnessed the vicissitude of the ages, lead visitors back to relive the history and experience the change of time in the last century," Chen said.
According to the university, Chen donated 45 pieces and Li donated 22, all of which will be added to the university's permanent collection. This donation is the university's first large collection from alumni and marks the beginning of a systematic museum collection and highlights the awareness of public welfare and social responsibility of Chinese entrepreneurs.
Wanlin Art Museum, which houses the exhibition, was completed in 2015. In 2013, Chen, the chairman of Taikang Insurance Group, donated 120 million yuan for its construction, which is the largest private donation the school has ever received.