Teachers honored by recognition
Two Chinese teachers have for the first time been named in the top 50 for the Varkey Foundation Global Teacher Prize 2017, a prestigious international award.
Ronnie Cheng, headmaster of the Diocesan Boys' School in Hong Kong, and Yang Boya, a psychology teacher at The Affiliated Middle School of Kunming Teachers College in China, were picked from more than 20,000 nominations from 179 countries by the London-based foundation.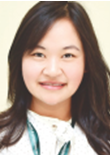 Yang Boya [Photo/China Daily]
Now in its third year, the Global Teacher Prize was created to recognize one exceptional teacher who made an outstanding contribution to the profession and highlight the important role teachers play in society. The winner will receive $1 million.
Yang, 28, told China Daily she was surprised by the nomination: "It was so surreal because of my age. I thought I was too young to be in the category so I kept rereading the email saying  I've been selected."
She added: "The freedom of teaching and the creativity in exchanging ideas with my students is why I got into this job. I also come from a family of teachers, as both my parents are in the profession."
She said she's very proud of her students and hopes to inspire them.
"As a psychologist as well as a teacher, I support and counsel some students who need someone to talk to," Yang said. "After, some would tell me they feel much better for talking to someone."
Hong Kong teacher Ronnie Cheng created an award-winning, number one world ranked male choir. Many of Cheng's students went on to become professional musicians.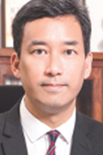 Ronnie Cheng [Photo/China Daily]
Cheng also set up the Diocesan Boys' School Foundation to support underprivileged students in financial or medical difficulties.
The top 50 shortlisted teachers will be reduced to 10 candidates by a prize committee which will be announced in February next year and a winner will be chosen in March.