Workers behind Beijing's tallest building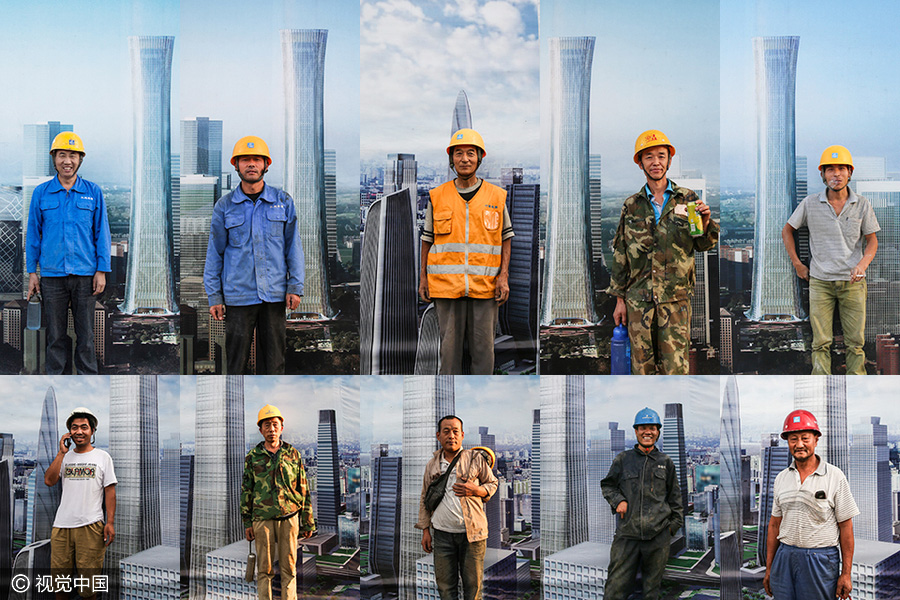 Workers stand in front of a display board of China Zun, Beijing's tallest building. [Photo/VCG]
While we all look in awe at skyscrapers, how many of us think about the men and women who created these structures through their sheer hard work?
Here we turn our attention toward those workers who are building a skyscraper that became the tallest building in August in Beijing's Central Business District area.
The building, called China Zun, surpassed China World Trade Center Tower 3, which towers at 330 meters, will have 108 stories and reach 528 meters, according to the plan.
Workers coming from across the country are creating records in building the skyscraper, such as the world's largest work platform by area and bearing capacity.
Each welder uses about two tons of welding wires a day and the structure will use more than 130,000 tons of steel. The length of the welding wires used in the construction can circle around the earth six times.