Migrant workers receive legal education in cotton field
By Mi Yunjing (chinadaily.com.cn) Updated : 2016-11-02
On a farm in the Xinjiang Uygur autonomous region, the staff from the local legal advocacy office explained legal issues to a mass of migrant workers.
They used straightforward language and vivid examples to illustrate the legalities of daily life. For example, knowing about labor law, contract law, the laws regarding public security and administration, and People's Mediation Law could help them word their appeals to the courts.
Legal advocates also suggested that the cotton pickers access a WeChat account as an additional way of gaining legal knowledge. After the activity, they handed out business cards to workers hoping that when they are in trouble, have legal disputes or are in need of legal aid, they will contact the office and defend their lawful rights and interests.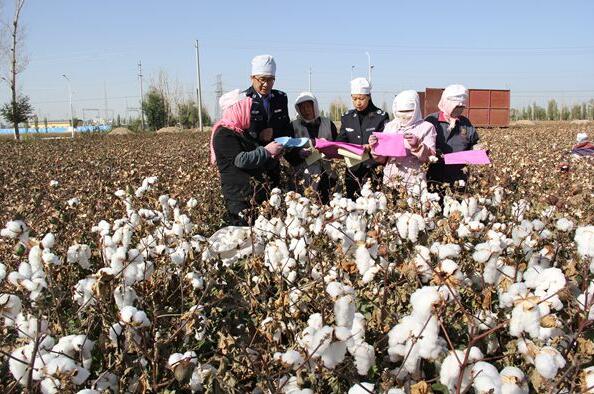 Local legal advocacy office staff explain the law to migrant workers [Photo/Legal Information Center]