More than 70 killed in East China power plant accident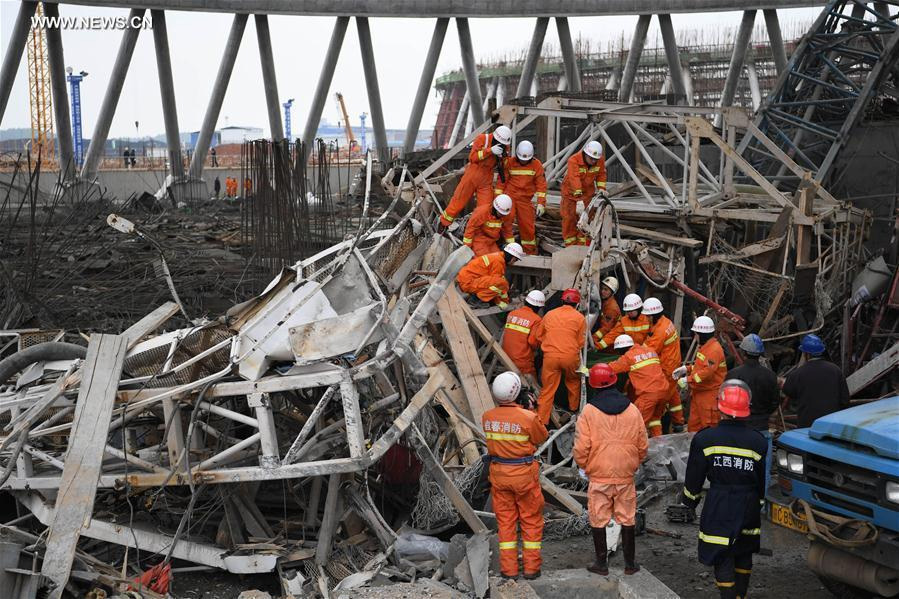 Rescuers work at the accident site at the Fengcheng power plant in east China's Jiangxi Province, Nov. 24, 2016. Sixty-seven people have been confirmed dead after the platform of the Fengcheng power plant's cooling tower under construction collapsed on Thursday.[Photo/Xinhua]
Seventy-four people have been confirmed dead as a platform of a power plant's cooling tower under construction collapsed in east China's Jiangxi Province Thursday, rescuers said.
The accident occurred at about 7 a.m. Five injured workers are receiving medical treatment in a local hospital. 
Premier Li Keqiang urged the rescue workers to put lives first, saving trapped people and treating the wounded.
He also urged setting up a State Council team to help the rescue work, investigate the cause of the accident and punish those accountable according to laws.