17 killed, 37 injured in N China pileup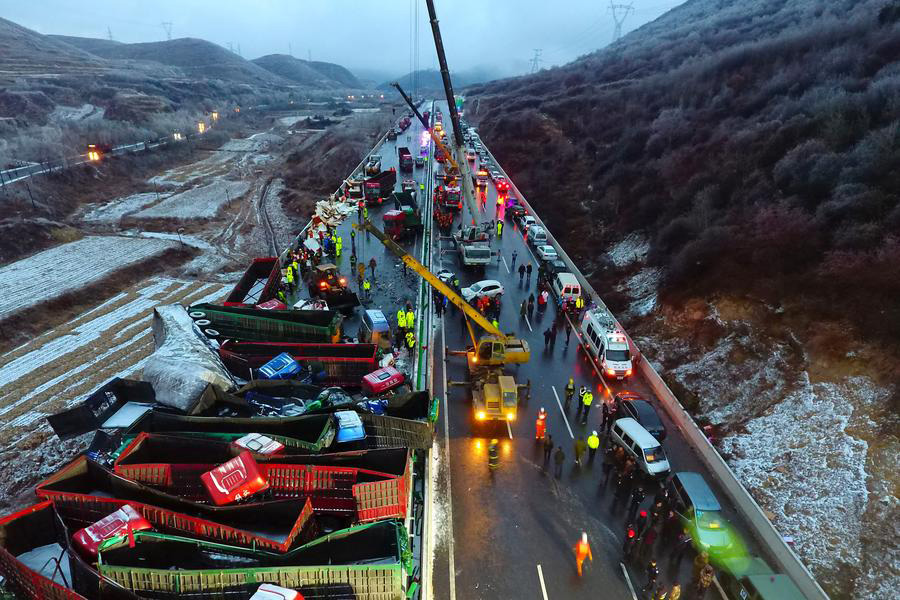 An aerial view of damaged vehicles after the pileup on the Beijing–Kunming Expressway in Pingyang, North China's Shanxi province, Nov 21 2016. [Photo/Xinhua]
TAIYUAN -- A total of 17 people died and 37 others were injured after 56 vehicles piled up on a Beijing-Kunming expressway in North China's Shanxi province Monday.
The accident happened at 9 am Monday due to snow and rainy weather. The injured people are in stable condition after treatment, according to local authorities on Tuesday morning.
Local police, firefighters, doctors and officials were involved in the rescue operation.
Investigation into the cause of the accident is underway.