Uk's child reading project lands in Beijing's community
The Kids Read project marks its first community event in China in Changshengyuan Primary School, Changping district, Beijing on October 21.
The project that encourages reading for pleasure kicked off in September in the capital, marking the first time that Kids Read has been rolled out in China.
The project aims to promote a love of reading in primary students, with the long-term goal of improving academic performance, language and critical thinking.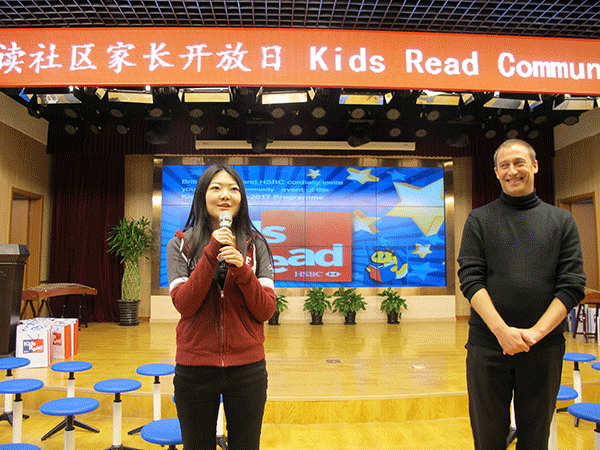 Du Xinyi (L), Kids Read volunteer from HSBC, and Leath Traill (R), Consultant Trailer, English for Education Systems, British Council. [Photo by Chen Liubing/chinadaily.com.cn]
As an award-winning project supported by HSBC and developed and delivered by the British Council, the UK's official English and Cultural Organization, Kids Read started in 2011 and moved to China in 2016.
The school – which Beijing Institute of Education (BIE) who have partnered with British Council to support Kids Read helped identify – was founded in 1903.The hundred-year-old primary school was approved as a pilot school of the UNESCO Project on Education for Environment Population and Sustainable Development in 2005. According to headmaster Wu Baowen, the school aims to foster lifelong reading for students through the Kids Read project.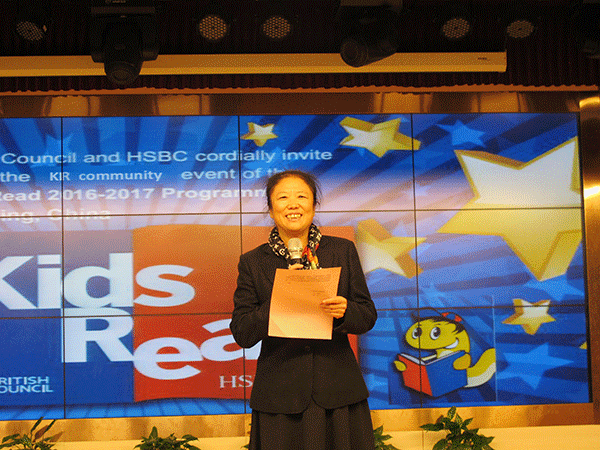 Wu Baowen, headmaster of Changshengyuan Primary School. [Photo by Chen Liubing/chinadaily.com.cn]
Two teachers of the school who received Kids Read training also showed exciting performances, including a demo lesson, song and role play.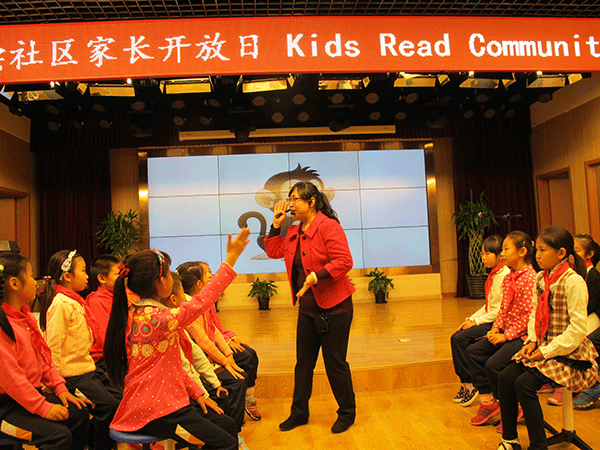 Xu Yabin, Kids Read teacher at the school, performs a demo lesson. [Photo by Chen Liubing/chinadaily.com.cn]