VC firms feel the chill of sluggish market, but remain warm about future
While Chinese venture capitalists seem to tighten their belts amid the sluggish global economy, they still believe in finding exceptional companies that will grow in the future.
In the first half of 2016 investors became wary of risk in the equity market, which includes angel investment, venture capital (VC) and private equity (PE), after the market experienced an explosive growth in 2015.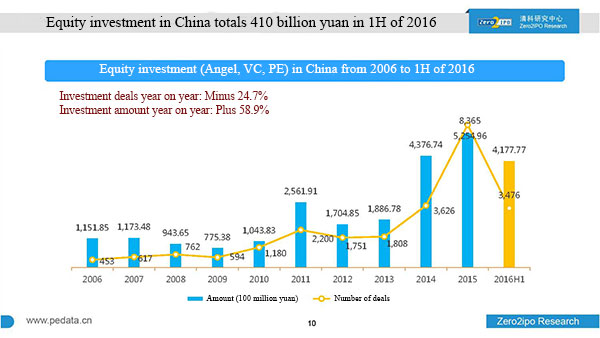 During that period, unicorns such as Ant Financial and Didi Chuxing obtained huge capital injection, while investment in smaller startups plummeted. The investment deals fell by 24.7 percent year on year to 3,476, with 3,034 of them raising a total of 417.77 billion yuan ($62.59 billion), a 58.9 percent jump, according to a report by Beijing-based Zero2IPO Research Center.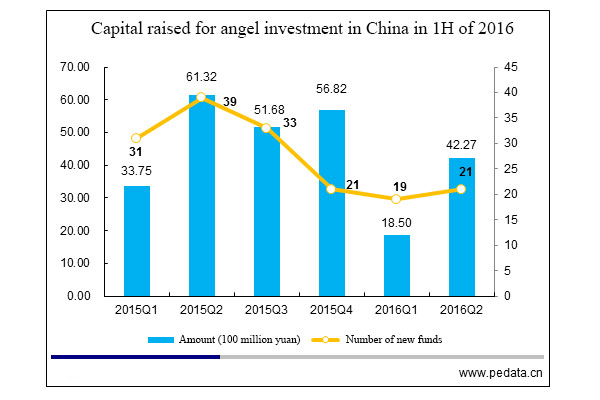 Angel investment also plummeted from a year earlier. During the period, 40 new angel funds were established and raised 6.08 billion yuan; a total of 5.18 billion yuan was invested in 818 deals, said the report.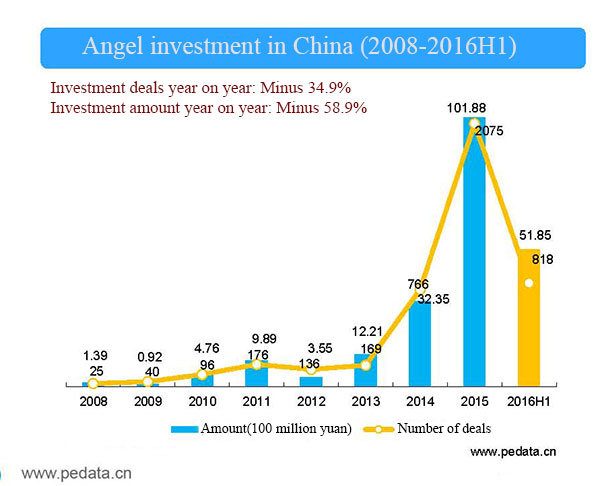 Editor's picks

Copyright 1995 - . All rights reserved. The content (including but not limited to text, photo, multimedia information, etc) published in this site belongs to China Daily Information Co (CDIC). Without written authorization from CDIC, such content shall not be republished or used in any form. Note: Browsers with 1024*768 or higher resolution are suggested for this site.
Registration Number: 130349