Foreign man suspected of child abuse 'missing'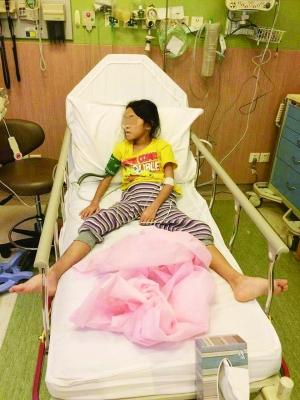 Phoebe, 8, a girl adopted by a foreign man who has gone missing, suffers kidney contusion and intestinal obstruction and is in critical condition after a third surgery, at Capital Institute of Pediatrics, Beijing. [Photo/ Beijing Morning Post]
Beijing police have started looking into the case in which a foreign man and the ten Chinese children he adopted have gone missing, Beijing Morning Post reported Friday.
Phoebe, an eight-year-old Chinese girl he adopted, whose Chinese name is unknown, is still in critical condition after a third surgery for kidney contusion and intestinal obstruction at Capital Institute of Pediatrics.
An unidentified volunteer taking care of Phoebe said the forster father is American, and that he once paid a visit and left several thousand yuan for her treatment and never showed up again.
Doctors said the girl's intestinal obstruction was caused by traumatic injuries, but couldn't tell exactly how the injuries caused it. The volunteer said she weighed only 20 kilograms when entering the hospital, and hardly communicated with anybody.
Another volunteer caring for Phoebe said around two years ago, he saw the foreign man with about ten Asian children, most of them with congenital diseases including cleft lip and mental retardation. Since then he has always sent them food and necessities. He said he heard that the kids were "sent" to the American man, who paid for the kids' treatment.
Some volunteers said they have seen the man "pushing, pulling and cursing the kids in public", "screwing their ears, and pounding their heads."
A security guard at the Mingduyuan community in Shunyi district of Beijing said the man rented a 70-square-meter apartment, and at times drove a van to take the kids around. But more often the children ran wild in the community, and rummaged through the trash bins for food.
He denied seeing or hearing the man abuse the children.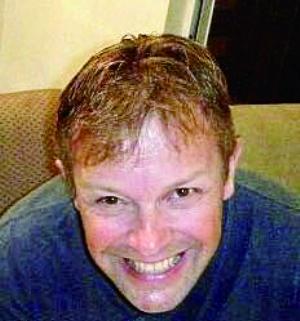 The foreign man who is suspected of abusing adopted kids and has gone missing. [Photo/ Beijing Morning Post]