Strategic considerations important in mutual ties
By Yang Danzhi ( China Daily )
Updated: 2013-10-03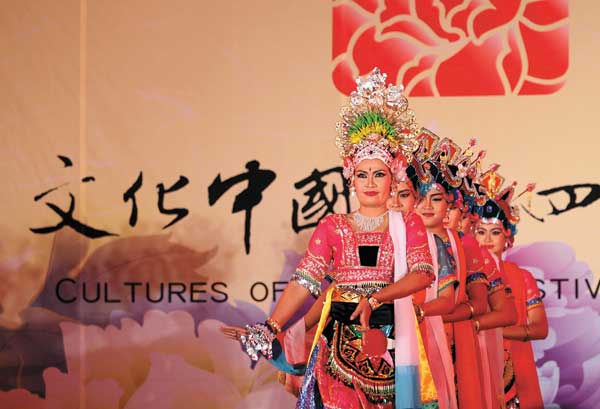 Chinese artists perform for the local Chinese community in Surabaya, the second-largest city in Indonesia, in March. Provided by Xinhua
President Xi Jinping's state visit to Indonesia comes as strategic considerations between Beijing and Jakarta are on the rise.
Indonesia is China's biggest neighbor in Southeast Asia and is an emerging market, a member of the Non-Aligned Movement and the only G20 member among ASEAN countries.
In recent years, with the support of the international community, the Indonesian government has dealt a heavy blow to domestic terrorist forces, realized preliminary national reconciliation and maintained social stability. Even in the context of the global economic downturn, the Indonesian economy still shows strong resilience.
In the international arena, Indonesia has been actively participating in international affairs and has seen ever-growing influence. After experiencing years of unrest and stagnancy, it has achieved a relatively steady political and economic transition.
After China's reform and opening-up, relations between the two countries have enjoyed rapid development. Trade volume between China and Indonesia reached $66 billion in 2012, and China has become Indonesia's second-largest trade partner.
In the processing industry and infrastructure construction, Indonesia has great demand for Chinese assistance and cooperation has good prospects. In the political and even military and security fields, cooperation between China and Indonesia is deepening. On major regional and international issues, both have maintained close coordination and found consensus on many issues.
However, there are still some discordant aspects in relations between Beijing and Jakarta, namely the South China Sea disputes, which have become increasingly prominent in recent years. Among the claimants in Southeast Asia, Indonesia has been keeping a low profile and showing self-restraint.
Indonesia cherishes its tradition as the initiator of the Non-Aligned Movement and it is proud of pursuing an independent foreign policy. Indonesia will not become a "chess piece" at the mercy of big powers and will not make an enemy of China.
The author is a researcher with Chinese Academy of Social Sciences.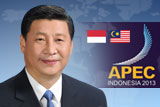 Xi makes a historic trip to the land where countless generations of Chinese have emigrated to, settled down, and melded into.