Officials: A matter of faith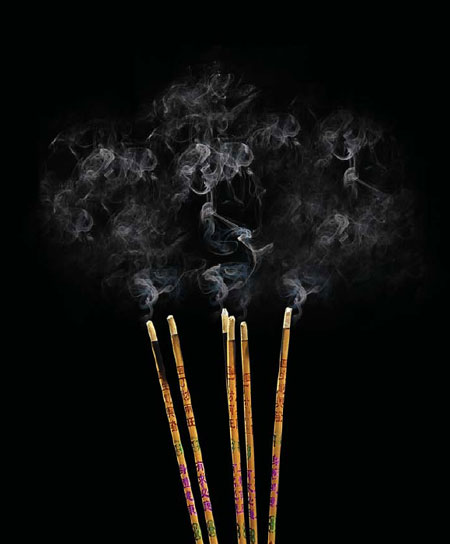 There's growing disquiet that some CPC members are embracing religion and superstition, as Ji Zhebu reports from Beijing
A growing trend of belief in superstition and religion among some members of the Communist Party of China is a dangerous phenomenon and a "betrayal of the public interest", Chinese political experts have warned. The media has exposed several officials - some of whom have been found guilty of massive corruption - who frequently visited fortune-tellers or based their decisions on horoscopes.

The former railways minister Liu Zhijun, who was given a suspended death sentence in July for accepting bribes and abusing his power, admitted to holding a deep belief in feng shui, the practice of promoting harmony between humans and the natural environment. Although his position as a member of the CPC required him to be an atheist, he regularly invited feng shui masters to help him choose auspicious dates to commence and complete major projects.
Song Chenguang was a senior political advisor in Jiangxi province. Song, who received the death penalty with a two-year reprieve in 2012 after being found guilty of accepting bribes, is also reported to have visited a fortune-teller for advice on political decisions. In a study that focused on 103 convicted senior officials, Professor Tian Guoliang of the Communist Party of China Central Party School discovered that some corrupt officials turned to superstitious practices in the hope they would help to prevent their crimes from being discovered.
"These examples reflect an absence of belief (in Communism) in some members of our Party," said Wei Qingyuan, a professor at the China Executive Leadership Academy. "This kind of behavior betrays the public interest and trust, and should cause alarm bells to ring."
One such example is Han Guizhi, former head of the top advisory body of Heilongjiang province, who was given a suspended death penalty in 2005 for accepting bribes.
Han had a room specially designed to hold three statues of Buddha and paid frequent visits to the Jile Temple in Harbin, the provincial capital. According to media reports, during her detention in Beijing, Han often faced the wall and asked, "Buddha, why don't you bless me?"
And it's not just officials. Belief in superstition and religion is also increasing and spreading among rank-and-file Party members.
Sun Xuemei, a senior landscape designer at a real estate company in Beijing, said some of her friends and ex-classmates who are Party members have become devout Christians or Buddhists in recent years.
"They are generally important professionals in their workplace, usually State-owned enterprises, private businesses or government departments. Most of us joined the Party at university," she explained.
"When we gathered and spoke together, I realized that they weren't joking about their belief in religion, but were really serious about their new faith. They even try to persuade me to join them whenever we meet," she said.

Editor's picks

Copyright 1995 - . All rights reserved. The content (including but not limited to text, photo, multimedia information, etc) published in this site belongs to China Daily Information Co (CDIC). Without written authorization from CDIC, such content shall not be republished or used in any form. Note: Browsers with 1024*768 or higher resolution are suggested for this site.
Registration Number: 130349