Super typhoon Usagi lands in China's Guangdong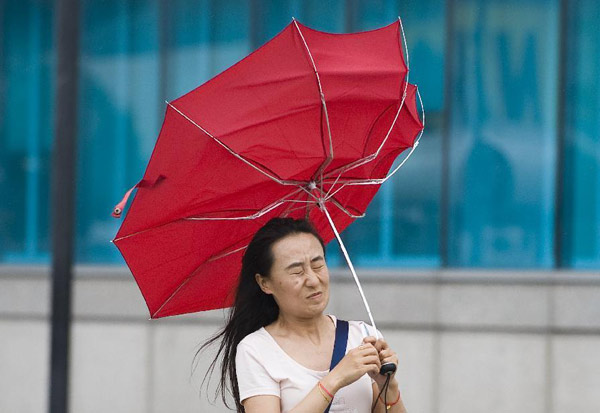 A woman's umbrella is turned over due to strong wind caused by Super typhoon Usagi in South China's Hong Kong, Sept. 22, 2013. [Photo/Xinhua]
GUANGZHOU - Super typhoon Usagi, one of the strongest storms of the year, made landfall in South China's Guangdong province Sunday evening, local meteorological authorities said.
The typhoon, packing winds up to 162 km per hour in the eye, landed at 7:40 pm in the coastal areas of east Guangdong's Shanwei city, according to the provincial meteorological station

Editor's picks

Copyright 1995 - . All rights reserved. The content (including but not limited to text, photo, multimedia information, etc) published in this site belongs to China Daily Information Co (CDIC). Without written authorization from CDIC, such content shall not be republished or used in any form. Note: Browsers with 1024*768 or higher resolution are suggested for this site.
Registration Number: 130349