Faces of Tibet
There are more than 10 ethnic groups living in the Tibet autonomous region. Ethnic groups living on the plateau not only keep traditions from generations past, but also face the modern way of life full of hope. China Daily photographer Kuang Linhua has captured these images of the remarkable lifestyles in the region.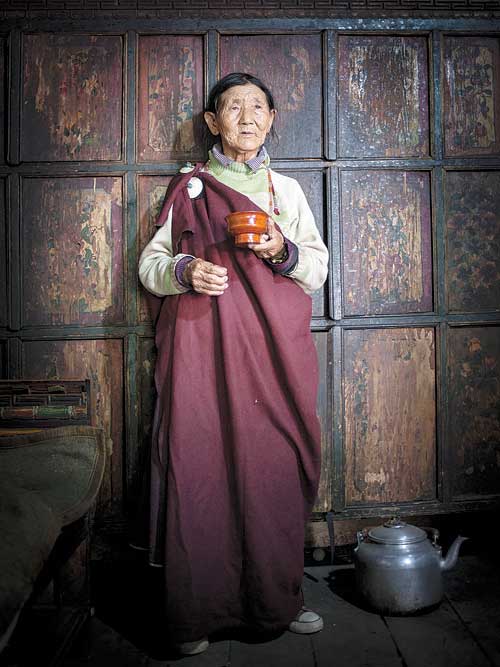 Yagpe, 82, a practitioner of divination demonstrates an ancient ritual in her kitchen in Chab Nag village, Mainling county, in July. The Lhoba ethnic group believed these fortune tellers represented a divine link between the gods and humanity and could heal the sick. She is one of just two such practitioners in the region as modern medicine has became more popular.

Editor's picks

Copyright 1995 - . All rights reserved. The content (including but not limited to text, photo, multimedia information, etc) published in this site belongs to China Daily Information Co (CDIC). Without written authorization from CDIC, such content shall not be republished or used in any form. Note: Browsers with 1024*768 or higher resolution are suggested for this site.
Registration Number: 130349