Beijing police capture 27 for prostitution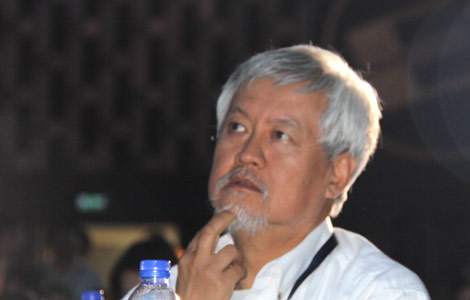 File photo of Xue Manzi [Photo/chinadaily.com.cn] 
BEIJING - Police in Beijing have captured 27 people after they were found to have been involved in prostitution, including Chinese-American Xue Charles Bi-Chuen, according to the Beijing Municipal Public Security Bureau.
Xue, 60, an investor and prolific microblogger with more than 12 million followers, was arrested in the Chaoyang District of Beijing last Friday, police said.
Xue was accused of group licentiousness for participating in group sex parties, according to police, adding that among the detainees nine were male and 18 were female, who were captured in late August.
Investigation found Xue, whose Chinese name was "Xue Biqun" and was verified as "Xue Manzi" in Sina Weibo, China's most popular Twitter-like service, came to China in 2007 and had engaged in licentious activities with more than ten female sex workers since May this year.
Police reported the detaining of Xue to the United States Embassy in China on August 24.

Editor's picks

Copyright 1995 - . All rights reserved. The content (including but not limited to text, photo, multimedia information, etc) published in this site belongs to China Daily Information Co (CDIC). Without written authorization from CDIC, such content shall not be republished or used in any form. Note: Browsers with 1024*768 or higher resolution are suggested for this site.
Registration Number: 130349