3 killed, 3 hurt in another random knife attack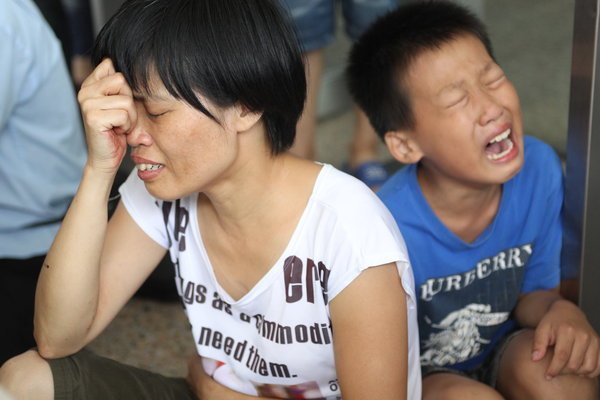 Family members weep for the victims of a knife attack in which people were killed and three injured in Shenzhen, Guangdong province, July 29, 2013. [Photo/CFP]
GUANGZHOU, July 29 -- Three people died and another three were injured in a knife attack that occurred Monday in the city of Shenzhen in south China's Guangdong Province, local police said.
Police received a call at 9:45 a.m. Monday saying that a man was randomly attacking passersby with a knife on the side of a road in the city's Luohu District.
Police later detained the man and rushed the injured to the hospital, the municipal public security bureau said.
The man, surnamed He, was also sent to the hospital for treatment, as he injured himself during the attack.
The man's motive is unknown.
An investigation into the attack is under way.

Editor's picks

Copyright 1995 - . All rights reserved. The content (including but not limited to text, photo, multimedia information, etc) published in this site belongs to China Daily Information Co (CDIC). Without written authorization from CDIC, such content shall not be republished or used in any form. Note: Browsers with 1024*768 or higher resolution are suggested for this site.
Registration Number: 130349