12,768 evacuated in SW China flood
CHENGDU - A total of 12,768 people have been evacuated from Wangcang county of southwest China's Sichuan Province after torrential rain hit the area early on Monday morning, local authorities said on Tuesday.
The rainfall, a record for the past 20 years, has affected more than 120,000 people in 38 towns of Wangcang, according to the county government.
Power supply and transportation in worst-hit Yingcui township has been cut off. The affected residents have relocated to Yingcui Middle School.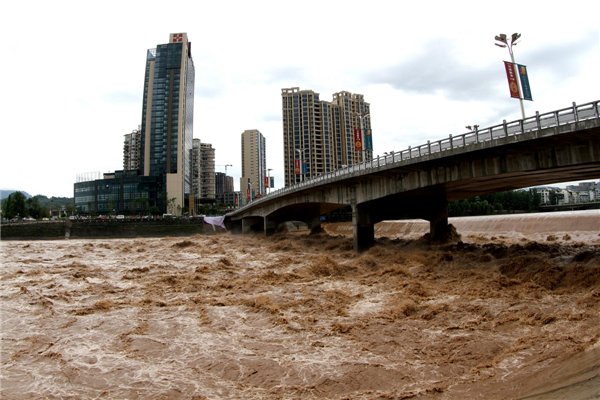 The water level of a river in Guangyuan city of Sichuan province jumped as torrential rains continued from July 21 to July 22, 2013. Counties in the city, including Wangcang and Cangxi, are among the hardest-hit areas.[Photo/Xinhua]

Editor's picks

Copyright 1995 - . All rights reserved. The content (including but not limited to text, photo, multimedia information, etc) published in this site belongs to China Daily Information Co (CDIC). Without written authorization from CDIC, such content shall not be republished or used in any form. Note: Browsers with 1024*768 or higher resolution are suggested for this site.
Registration Number: 130349