Rain-triggered floods kill 4 in E China
HEFEI - Four people have died and four others are buried under houses that collapsed due to flooding triggered by downpours in East China's Anhui province on Sunday, local authorities said.
The floods that hit several districts and counties in Huangshan city have also left two people missing, according to a statement from the city's flood control center.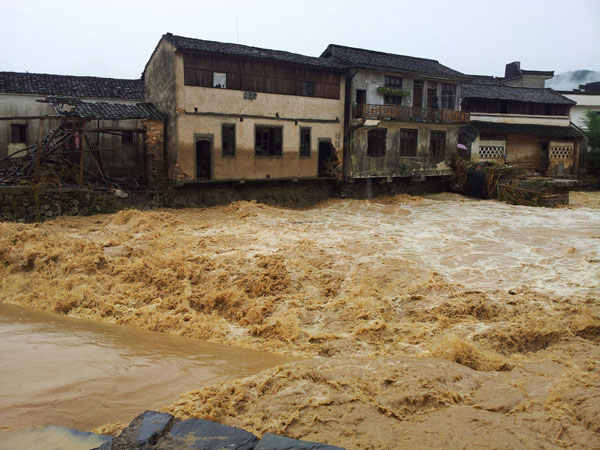 A flooded river in Chengkan village, Huangshan city, East China's Anhui province, June 30, 2013. [Photo/Xinhua]
Search and rescue efforts are under way.
As of 2 pm, rain and floods have affected 133,000 people in the city, and more than 6,000 residents in Huizhou district have been relocated to safety, according to the statement.
Water levels in 10 reservoirs in the district have exceeded the alarm line, while six others overflowed.
Rain and floods also cut off power and communication in some rural villages, according to the statement.