Bird strike forces high-speed train to stop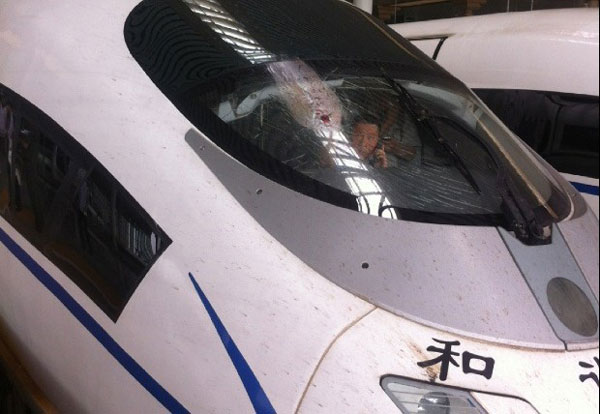 A shattered cockpit window caused by a bird strike forced a high-speed train from Hangzhou to Beijing to stop on Sunday morning. [Photo by Xiaoyaoyimei from Sina Weibo]
A shattered cockpit window caused by a bird strike forced a high-speed train from Hangzhou to Beijing to stop.
The accident happened on Sunday morning when the high-speed train hit a pigeon in Zhenjiang, Jiangsu province, Modern Express reported.
The train arrived in Nanjing, the capital of Jiangsu province, where the passengers had to alight and take another train to Beijing.