Fate helps amputee find his love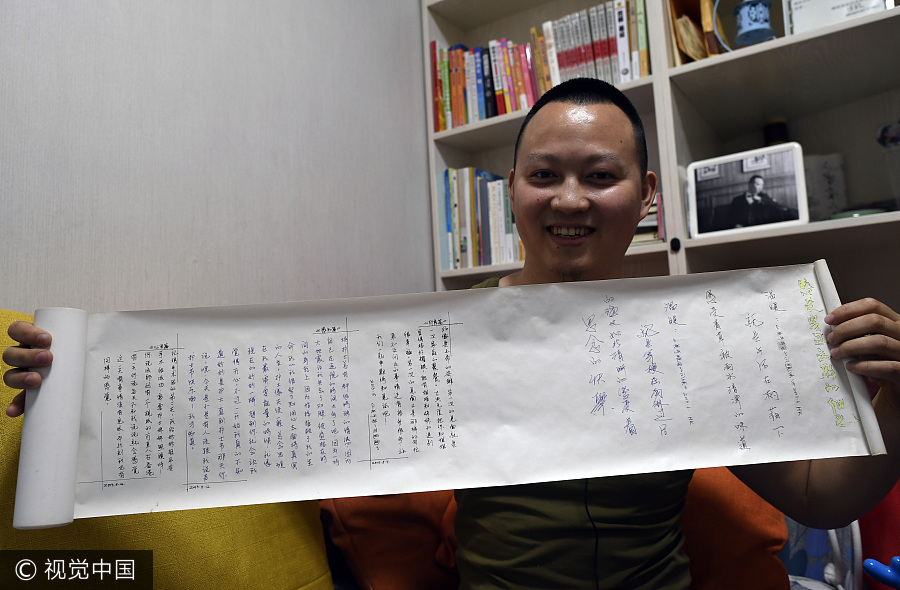 Dai Guohong, a man who lost his legs in an earthquake, shows a scroll on which he wrote poems to his wife. [Photo/VCG]
An earthquake victim who had his legs amputated lives on to find his love, reported Chongqing Evening News on Tuesday.
On May 12, 2008, Dai Guohong, the then 18-year-old high school student was buried under debris in his classroom after a magnitude-8.0 earthquake hit his home of Beichuan Qiang autonomous county, Southwest China's Sichuan province.
Two days later, Dai was rescued, but his legs had to be amputated due to the severity of his injuries.
At the suggestion of doctors, Dai started swimming in 2009 to rehabilitate, eventually going on to win two gold medals at the National Paralympic Games.