12 killed in SW China colliery blast
GUIYANG - Twelve miners were killed and two others injured in a colliery gas explosion on Friday evening in Southwest China's Guizhou province, local authorities said on Saturday.
The accident happened in the Dashan coal mine in Pingba County at around 7 pm, with 30 people in the mine, according to the Guizhou Provincial Administration of Work Safety.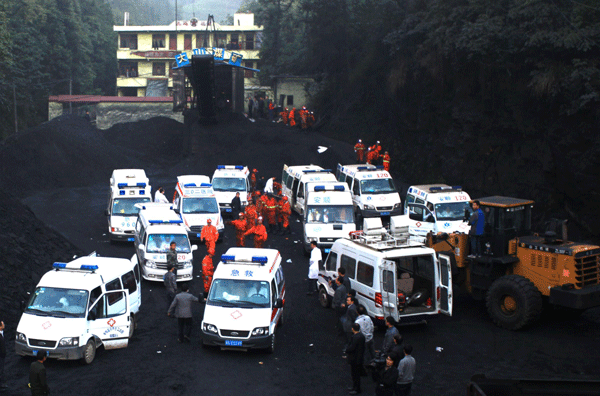 Rescuers arrive at the Dashan coal mine in Pingba County, Guizhou province, May 11, 2013. [Photo/Xinhua]
Sixteen miners were lifted from the pit but ten others were found dead.
Four injured miners were rushed to hospital. Two of them died from serious injuries.
Government authorities have ordered the Dashan coal mine to close.
A deputy county head who oversees the safety work in Pingba was suspended for further investigations.
An investigation into the explosion is underway.