China playing bigger role in Middle East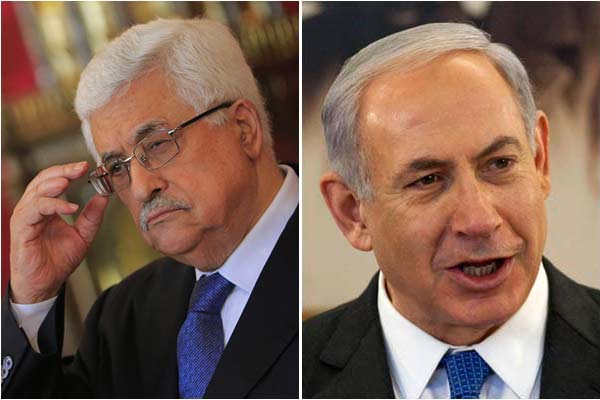 Mahmoud Abbas, Palestinian President (Left) and Benjamin Netanyahu, Israeli Prime Benjamin Netanyahu.
China is expected to play a bigger role in promoting peace in the Middle East, hosting visits by Palestinian President Mahmoud Abbas and Israeli Prime Minister Benjamin Netanyahu this week.
Abbas arrived in Beijing on Sunday for a three-day visit, one day ahead of Netanyahu, who will stay in China until Friday.
Analysts played down speculation over whether Abbas and Netanyahu will meet in China but said hosting the two leaders almost simultaneously shows that China is willing to do more for the Middle East peace process.
Hua Liming, a former Chinese ambassador to Iran and an expert in Middle East studies, said it's hard to say whether the timing is coincidental or intentional, but the fact that Abbas and Netanyahu "don't mind showing up in China at the same time has left the world with a lot of expectations for their visits".
Palestinian and Israeli leaders seldom have overlapping schedules when visiting another country, except for the United States, Hua noted.
Abbas told Xinhua on Friday that he will let the Chinese leaders know the barriers currently rooted in the Palestinians' talks with Israel since he "expects Beijing's contribution to the stalled peace process".
"It is very good that Netanyahu will visit China too because it is a good opportunity for the Chinese to listen to both of us," Abbas said.
The visits by Abbas and Netanyahu come nearly a month after the US Secretary of State John Kerry and Abbas discussed reviving Israeli-Palestinian peace talks.