Environmental protection won't slow economic development: Minister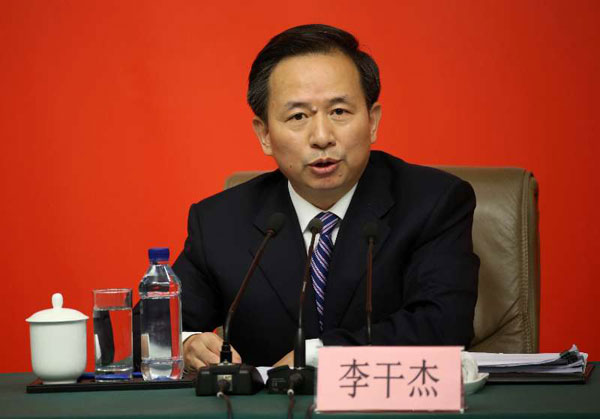 Li Ganjie, minister of Environmental Protection, picks up questions during a press conference on pursuing green development and building a "Beautiful China" in Beijing, Oct 23, 2017. [Photo by Feng Yongbin/chinadaily.com.cn]
China's move on enhancing environmental protection and strengthening punishment for pollution and other illegal activities will not slow economic growth, Li Ganjie, minister of Environmental Protection, said on Monday.
The ministry has closely tracked economic data of provinces that have launched environmental inspection, which showed that special measures to enforce environmental law have no negative impacts on economic growth, the minister said at a press conference on the sidelines of the 19th National Congress of the Communist Party of China.
"Those provinces even showed more sound growth momentum, including improved GDP, fiscal, foreign trade and employment rate," he said.
Surveyed unemployment data in major cities, for example, has dropped to a record-low level in the recent years, which means a very limited influence from shutting down factories, according to the minister.
Regulations have been tightened to punish enterprises that pollute the environment, including shutting down factories and suspending production. "But whether to launch the punishment depends on the specific and actual situation, instead of a single solution," Li said.
Instead of harming economic development, environmental protection and green development thought, as explained by CPC Central Committee General Secretary Xi Jinping in his report to the Party congress, will further consolidate the economic growth foundation and achieve a much more sustainable development, he added.