Education Ministry to meet people's demands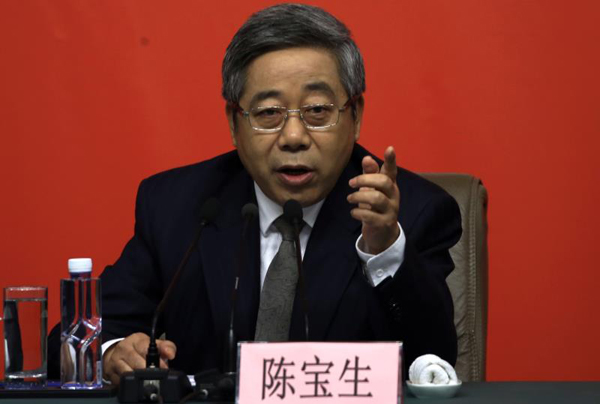 Chen Baosheng, minister of education, speaks at a news conference on the sidelines of the 19th National Congress of the Communist Party of China.[Photo by Edmond Tang/China Daily]
The authorities will make efforts in the next five years to meet people's demands for better education, a top official said on Sunday.
Education in China has progressed greatly over the past five years, while further efforts are still needed to meet people's growing demand for higher quality education, said Chen Baosheng, minister of education, at a news conference on the sidelines of the 19th National Congress of the Communist Party of China.
Xi Jinping said in his report to the 19th CPC National Congress that priority should be given to education to speed up its modernization and develop education that satisfies people.
To realize the goal, Chen said the ministry will make efforts in at least five aspects: preschool education, compulsory education, high school education, higher education and the training of teachers.
The gross enrolment ratio of preschool education, for example, is expected to reach 85 percent by 2020, while the current ratio is 77.4 percent.
Meanwhile, the gross enrolment ratio of high school education and higher education is expected to surpass 90 percent and 50 percent respectively, Chen said.

Editor's picks