Contributing to China's cultural confidence, says CPC delegate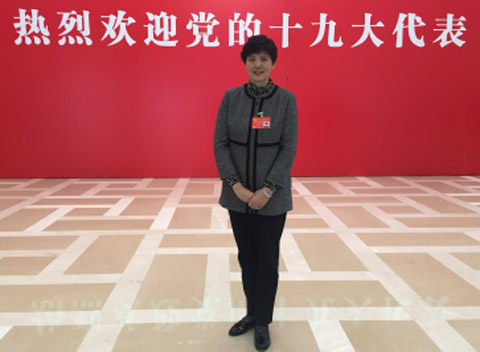 Xu Jian, Party delegate and general manager of Beijing Poly Forbidden City Management Co Ltd. [Photo/chinadaily.com.cn]
"Working at the basic level of China's culture industry, I feel deeply that our country is in the best era of cultural development," said Xu Jian, a Party delegate to the 19th National Congress of the Communist Party of China.
"Chinese culture has strong attraction and appeal," noted Xu, general manager of the Beijing Poly Forbidden City Management Co Ltd.
"China's excellent traditional culture is our most profound cultural soft power," Xu acclaimed.
Poly Group works on important art performances for big events, such as the APEC, G20 Summit and the opening ceremony of the Asian Infrastructure Investment Bank, said Xu, adding that such events serve as great opportunities to spread China's cultural soft power.
According to Xu, cultural brands from China can effectively improve the national image, and culture itself is an important channel for public communication.
Chinese brands - from prominent figures to classical works - are rooted in and based upon long and splendid history and practices, and contribute greatly to enhancing the national image, added Xu.
For her, the Belt and Road Initiative is a new opportunity for China's cultural prosperity and its export, which can make China popular on the world stage.
"My colleagues and I will study the spirit of the working report delivered by President Xi Jinping at the opening of the 19th National Congress of the Communist Party of China," said Xu.
"We'll pass on the quality of Poly culture and make our own contributions to China's cultural confidence," she added.