Fashion's L'Wren Scott found dead in NY in apparent suicide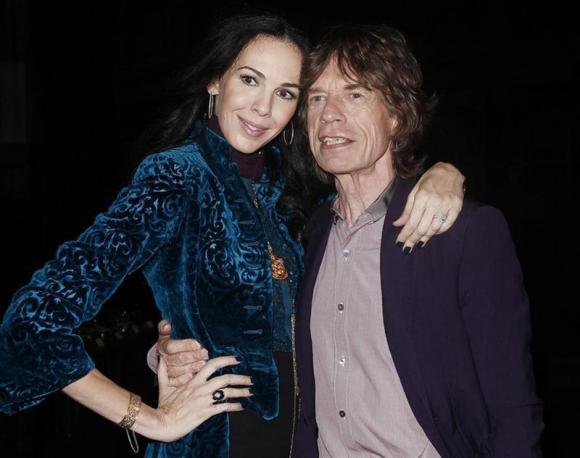 Musician Mick Jagger and designer L'Wren Scott pose following her Fall/Winter 2012 collection during New York Fashion Week, February 16, 2012. [Photo/Agencies]
Fashion designer L'Wren Scott, the girlfriend of Rolling Stones singer Mick Jagger, was found dead from an apparent suicide in her Manhattan ap
art
ment, police said on Monday.
Scott, a former model whose slim-fitting, dresses were favorites among Hollywood's A-list stars such as Nicole Kidman, Amy Adams and Penelope Cruz, was found hanging from a scarf.
"We are investigating it as a suicide," said New York police Detective Kelly Ort.
Police said they had preliminary information that Scott was 49, although that had not been confirmed by her family.
Jagger, 70, said through a spokesperson that he was "completely shocked and devastated." Scott's family issued a statement asking for privacy.
The glamorous pair had been dating since 2001 and were often seen at celebrity events, with the 6-foot, 3-inch tall, raven-haired Scott towering over her rock-star boyfriend.
The news of Scott's death stunned friends, clients and fellow designers. Kidman, a friend of 25 years, was "heartbroken and in shock right now and unable to say anything," her spokeswoman said.
Her death followed the untimely deaths of two giants in fashion who succumbed to suicide: British designer Alexander McQueen, who had suffered from depression, died in London in February 2010 at the age of 40, while his close friend, British fashion editor Isabella Blow, died in 2007 at the age of 48.
Scott became one of New York's most famous designers over the last decade, with a sensibility that catered to women's desire to feel powerful and sleek.
"She pushed aside interest in what was happening in fashion trends and on the runways, and designed for women, to give them confidence with their bodies in looks that were so beautiful," said Eric Wilson, the fashion news director at InStyle magazine.