Q&A: Getting to know Bill Kong
Do you prefer to be called Bill Kong or William Kong? The latter appears in Wikipedia.
I use Bill in film credits.
Who is your role model?
My father. He started the family business in film distribution, and he still managed to spend lots of time with his family. He'd take us along even when he went to film festivals. So I was immersed in the business when I was young.
What do you appreciate the most in your friends?
Trustworthiness.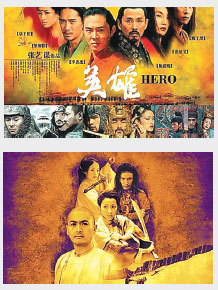 What's your favorite virtue?
Honesty.
What is the natural talent you'd like to be gifted with?
I wish I could write better. I left my hometown for the foreign land at the age of 13 or 14. I was not good in school.
If you can talk to a late master of your field, who would he/she be?
Akira Kurosawa.
Which film producer or film company outside China is closest to yours in strategy or positioning?
Perhaps Luc Besson and some European producers. Those in the US rarely use their own money.
What kind of movie stars you do not want to work with?
Children and animals.
Related:
Andy Lau's 'Firestorm' premieres in Beijing
Film 'Firestorm' hits screen on Dec 12
Andy Lau promotes upcoming 'Fire Storm' in BJ
For more Star Talks, click here