Character actor Charles Durning dies at 89
Other notable Durning movie roles included a cop in "Dog Day Afternoon", a man who falls in love with Dustin Hoffman's cross-dressing character in "Tootsie," "Dick Tracy," "Home for the Holidays," "The Muppet Movie," "North Dallas Forty" and "O Brother Where Art Thou?"
He was nominated for Emmys for the TV series "Rescue Me", "NCIS", "Homicide: Life on the Street", "Captains and the Kings" and "Evening Shade", as well as the specials "Death of a Salesman", "Attica" and "Queen of the Stardust Ballroom".
Related:'Love Boat' producer Henry Colman dies at 89
Durning was a fan of Jimmy Cagney and after returning from harrowing service in World War Two he tried singing, dancing, and stand-up comedy. He attended the American Academy of Dramatic Arts until he was kicked out.
"They basically said you have no talent and you couldn't even buy a dime's worth of it if it was for sale," Durning told The New York Times.
D-DAY INVASION
He worked a number of make-do jobs - cab driver, dance instructor, doorman, dishwasher, telegram deliveryman, bridge painter, tourist guide - all while waiting for a shot at an acting career. Occasional stage roles led him to Joseph Papp, the founder of the New York Shakespeare Festival, who became his mentor.
"Joe said to me once, 'If you hadn't been an actor, you would have been a murderer,'" Durning told the Times. "I don't know what that meant. I hope he was kidding. He said I couldn't do anything else but act."
Durning grew up in Highland Falls, New York, and was 12 years old when his Irish-born father died of the effects of mustard gas exposure in World War One. He had nine siblings and five of his sisters died of smallpox or scarlet fever - three within a two-week period.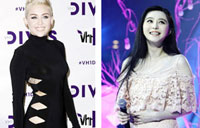 Entertainment weekly photos: Dec 17-23