Emmy-winning actor Jack Klugman dead at 90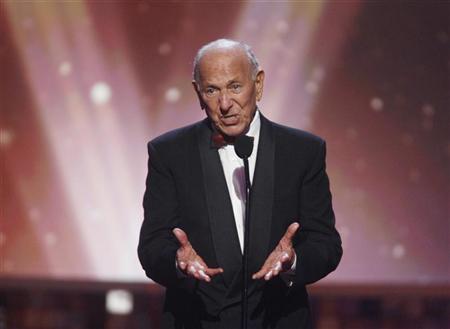 Actor Jack Klugman, star of the TV series "The Odd Couple", speaks about writer, director and producer Garry Marshall who received the Legend Award at the taping of the 6th annual TV Land Awards in Santa Monica June 8, 2008. [Photo/Agencies]
Emmy-winning actor Jack Klugman, a versatile, raspy-voiced mainstay of US television during the 1970s and early '80s through his starring roles in "The Odd Couple" and "Quincy, M.E.," died on Monday at the age of 90.
Related: 'Love Boat' producer Henry Colman dies at 89
Klugman, whose pairing with Tony Randall on "The Odd Couple" created one of television's most memorable duos, died at his home in the Woodland Hills section of Los Angeles following a period of declining health, according to his son, Adam Klugman.
"He went very suddenly and peacefully ... he was there one minute and gone the next," the actor's son told Reuters, adding that the elder Klugman had "been in convalescent mode for awhile".
He said his father had lost his ability to walk and spent much of his time in bed. His wife of four and a half years, Peggy Crosby Klugman, former daughter-in-law of the late singer Bing Crosby, was with him when he died, his son said.
In addition to his TV fame, Klugman enjoyed a healthy career on the stage as well as in movies and made successful forays into horse breeding and political activism. Not even the loss of a vocal cord to cancer in 1989 could silence him for long.