Baidu reports strong Q3 earnings growth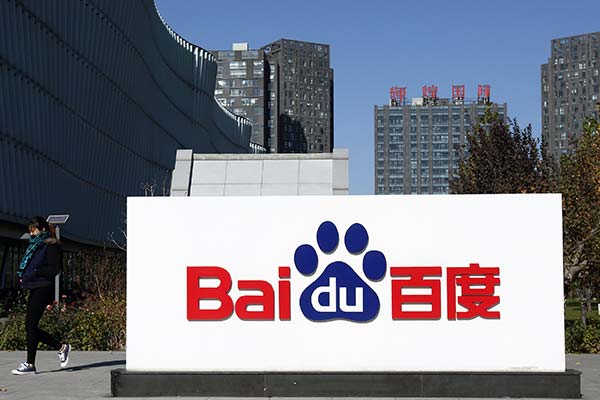 The Baidu Inc logo is displayed outside company's headquarters in Beijing, Nov 12, 2014. [Photo/VCG]
Chinese tech giant Baidu Thursday reported a net income of 7.9 billion yuan in the quarter ended Sept 30, an increase of 156 percent year-on-year, according to its website.
Baidu reported total revenues of 23.5 billion yuan ($3.53 billion), up by 29 percent from the corresponding period in 2016.
The company also posted a 24 percent year-on-year increase in research and development expenses, which amounted to 3.2 billion yuan ($487 million)
"In the third quarter, we also spun off Baidu Deliveries, as part of a year-long strategy to free up the company's resources and management attention to focus on AI (artificial intelligence) and projects with strong synergy that will optimize Baidu's long-term value," said Herman Yu, chief financial officer of Baidu.
"On our AI initiatives, we continue to focus on developing platforms for smart device and autonomous driving markets, as well as leveraging AI into vertical sectors, such as financial services," said Robin Li, founder and CEO of Baidu.
Early in September, Baidu launched ABC Inspire, a logo to identify all of its products in AI, big data and cloud computing, a move viewed as a step ahead of its peers Alibaba and Tencent in exporting its AI technologies and branding its combined capacity in AI, big data and cloud.
The company expects to generate total revenues in the fourth quarter of 2017 between 22.23 billion yuan ($3.34 billion) and 23.41 billion yuan ($3.52 billion), representing a year-on-year growth of 22 percent to 29 percent.