Chinese internet search engine giant Baidu Inc opened its second United States R&D facility in Sunnyvale, California on Oct 2, hoping to lure more talents in fields of artificial intelligence (AI) and self-piloting vehicles.
The new office, with a capacity for 150 employees, covers an area of 36,000-square-feet (about 33.4 hectares). Engineers at the location will either work on Baidu's self-piloting automobile platform–Apollo, or focus on internet security.
Headquartered in Beijing's Zhongguancun Science Park, Baidu commits 15 percent of its revenue to R&D, and currently has more than 2,000 people in its AI division researching concepts like computer vision, speech recognition, deep learning and natural language comprehension.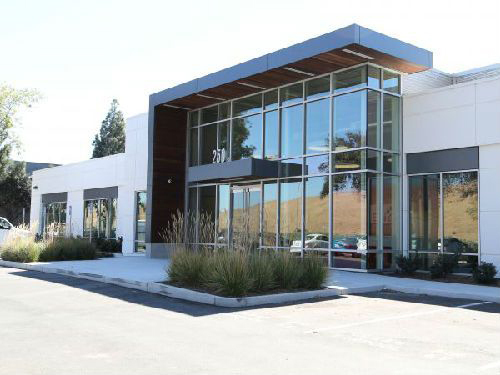 Baidu's second US R&D facility, located in Sunnyvale, CA. [Photo provided to chinadaily.com.cn]
The company opened its first US office in 2011 and its first US R&D lab in 2014, which currently employs 200 people focusing on Automatic Speech Recognition (ASR and self-piloting AI technologies.
Baidu President Zhang Yaqin said at the R&D center's unveiling ceremony that the company is now entering a new era of AI, and China can lead in technology and R&D together with the US.
He also said that he has a vision of China and the US becoming twin engines of innovation over the next 10 years.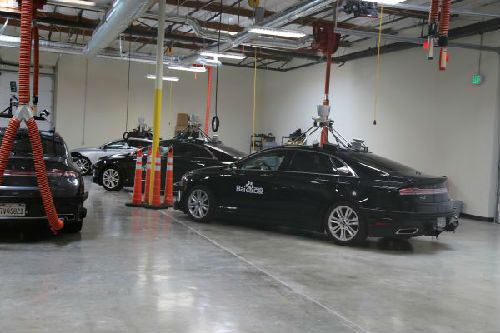 Baidu's self-piloting cars are parked in the new R&D center. [Photo provided to chinadaily.com.cn]
Edited by Zachary Dye