Foxconn project under scrutiny for streamlined environmental permitting: Wisconsin agency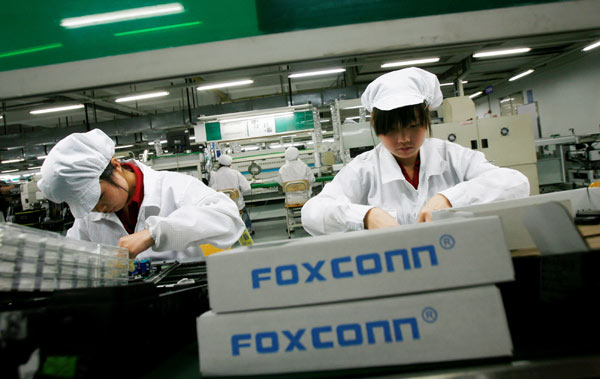 Employees work at a Foxconn factory in Longhua, Guangdong province. [Photo/Agencies]
CHICAGO - The Taiwan-based tech giant Foxconn's plant in the US State of Wisconsin is under scrutiny for streamlining environmental permitting, in a bid to balance the environment with job creation, a local agency said Wednesday.
Department of Natural Resources Secretary Cathy Stepp said they would set limits for the planned factory's air and water pollution as well as the disposal of its hazardous waste in a quick and effective way.
"Scrutiny is the same, it's just the process is going to be shortened so we can get these jobs going on the ground and still have the environmental protection, and I will say even enhancement as a result of this project," Stepp was quoted by Wisconsin State Journal as saying.
Local legislature is considering Governor Scott Walker's $3 billion incentives bill, which would exempt the company from a host of environmental regulations. However, conservationist groups argue that the deal needs much more scrutiny.
Foxconn reportedly plans to make television screens in the plant on a 1,000-acre site in southeastern Wisconsin, and the local government expects the project to create up to 13,000 jobs, which has led Stepp to regard the future plant as a "gift."