Aerial taxi to start trial operations in Dubai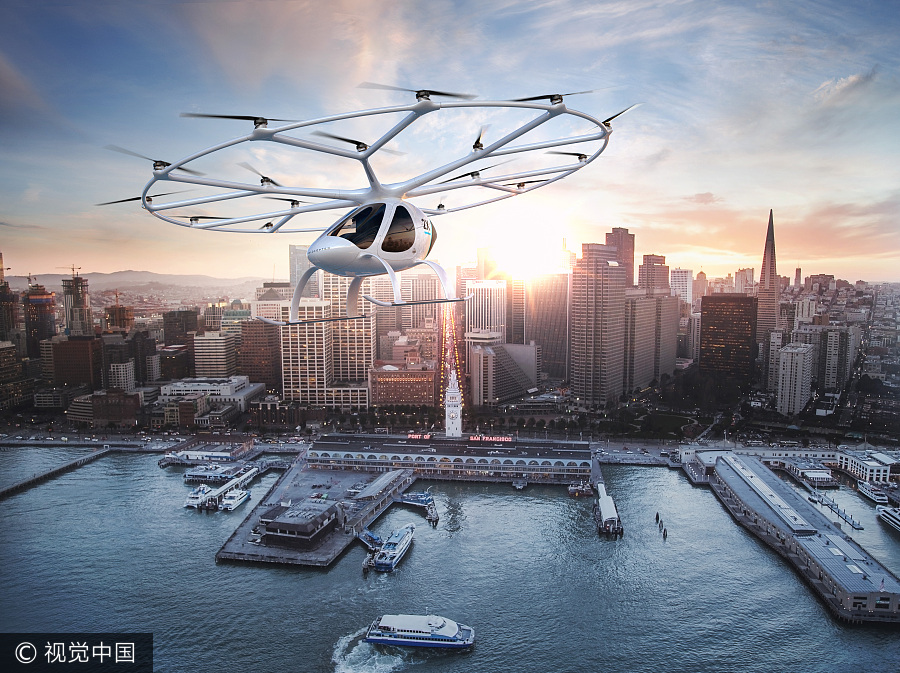 Volocopter 2X, an aerial taxi, which can carry two people, is set to start trial operations in Dubai at the end of 2017. The unmanned aerial vehicle's net weight is about 260 kilograms and its maximum load capacity is about 160 kg. [Photo/VCG]
Aviation start-up Volocopter has raised about 25 million euros ($3.72 million) from investors such as German car company Daimler to produce driverless air taxis, the company announced early this month.
The financial boost for Volocopter strengthens their plan for testing in Dubai at the end of this year and the introduction of its latest model, Volocopter 2X, has made the company a global leader when it comes to safety and autonomous flying.
The company has signed an agreement with Dubai's Roads and Transport Authority to kick off trial operations of its aerial taxi in the fourth quarter of 2017 in the emirate.