Apple mulls elimination of in-app tipping tax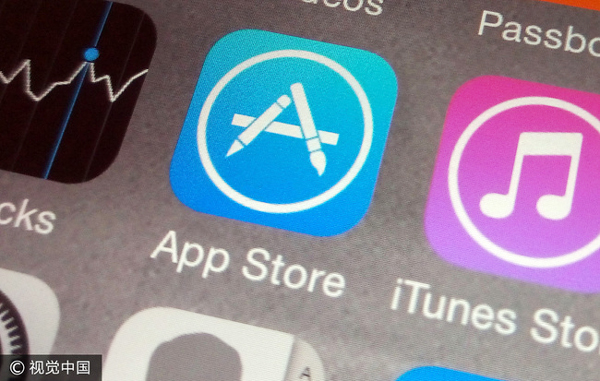 Apple is reportedly considering changing its in-app purchase (IAP) policy. If confirmed, it will put an end to the company's 30 percent cut for each tip given to content providers. [Photo/VCG]
Apple is reportedly considering plans to scrap its surcharge on in-app tips. If confirmed, it would put an end to the company's 30 percent cut of each user donation, reports thepaper.cn.
Tipping or In-App tax?
Tipping has become the main source of revenue for writers, app developers, and others in China who opt to put their content online for free.
In May, 2017, Apple updated its regulations, recognizing tips as being the equivalent of an in-app purchase (IAP), considering it similar to buying games, music and videos.
As such, Apple, as per its App Store User Agreement, is entitled to a 30 percent cut of every transaction.
Content providers who refuse to give Apple the 30 percent cut risk of seeing their content removed from the App Store.
This has upset many Internet content providers in China, as not only does it cut into their earnings, but it also postpones their revenues, as Apple normally takes between one to three months to deliver payments to content providers.
Reactions of Chinese app-developers
In response to Apple's policy, many Chinese companies behind popular apps such as News aggregation app Jinri Toutiao, live-streaming app Yingke, Quora-like Zhihu and Weibo have changed the way customers tip through updates to their apps.
However, Tencent's Wechat, one of the most popular messaging and payment platforms in China, failed to reach an agreement with Apple and has disabled its tipping function for iPhone users.
Debates continue...
Chinese app-developers argue that users are simply showing their appreciation by tipping content or service providers. Apple has argued that tipping is just like buying a song or video.
Observers have been accusing Apple of attempting to gouge Chinese users.
Apple has yet to respond to the reports that it may be preparing to do away with its surcharge.