Algorithm engineers high in demand for manufacturing industry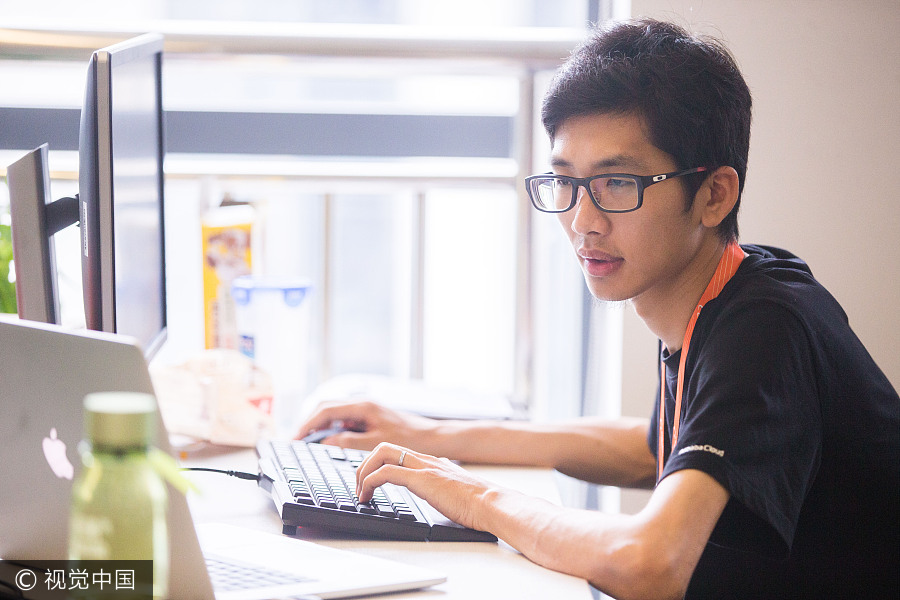 Guang Yan works at his office in Hangzhou, Zhejiang province, June 29, 2017. [Photo/VCG]
Guang Yan has been working as an algorithm engineer at Alibaba's cloud-computing arm Aliyun for seven years. The man's job is to provide solutions to manufacturing firms to improve productivity and lower production costs.
As more and more firms seek engineers to optimize their manufacturing processes, Guang and his colleagues are increasingly busy. They visited more than 30 firms in the past year in order to write program for production data problems. Sometimes, they had to stay in the factories for several days.
They always visited the factories to learn more about the actual manufacturing processes by taking to people who worked there. "In the past year, if I was not at a factory, I would be on my way to a factory", Guang said.