Ant Financial close to locking in $3.5b for overseas expansion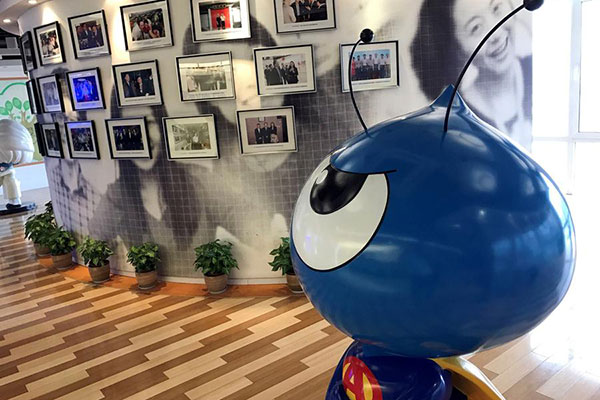 A mascot of Ant Financial is seen at its office in Hangzhou, Zhejiang province, September 21, 2016.[Photo/Agencies]
Ant Financial Services Group, the payment affiliate of Chinese e-commerce giant Alibaba, is close to closing a $3.5 billion debt financing round, US cable business channel CNBC reported.
The figure is higher than the company's earlier expectations of securing $2 billion to $2.5 billion.
There has been "huge appetite" for the fundraising round, and it is "close to closing", a source familiar with the matter told the cable television network.
The debt financing is being raised in US dollars, rather than Chinese currency renminbi and will help Ant Financial continue its overseas expansion.
Last month, Ant Financial made a second bid for US electronic payment firm MoneyGram, increasing its offer to $18 per share in cash from $13.25, taking the total transaction value to about $1.2 billion.
On April 19, Ant Financial acquired Singapore-based payment service helloPay Group. It also partnered with Indonesia's second largest media firm, Emtek, to form a payment platform within BlackBerry's messaging service which covers 63 million users in the country.
Over the last few months, Ant Financial acquired a stake in Paytm in India and invested in Ascend Money in Thailand. On Feb 17, Ant Financial announced it would invest in digital financial company Mynt in the Philippines.
Last year, Ant Financial raised a $4.5 billion equity funding round which valued it around $60 billion, a person familiar with the matter told CNBC at the time, making it one of the world's most-valuable private technology companies.
Ant Financial said on Tuesday it has no timetable for an initial public offering, amid speculation that the internet financial giant is stalling a planned flotation while it tries to improve its performance and regain market share.
Agencies contributed to this story.