B&R opportunity for Chinese mobile operators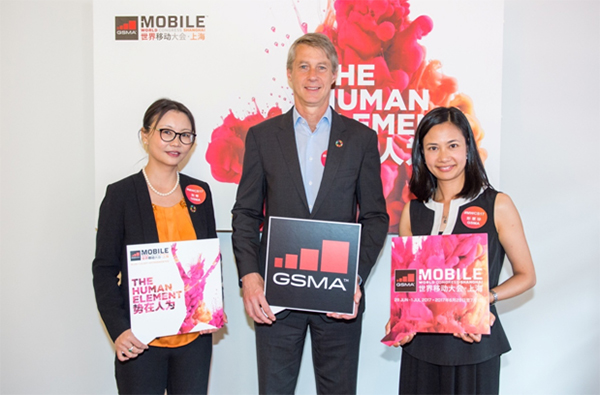 Mats Granryd, director general of GSMA, poses for a photo in Beijing on May 9, 2017. [Photo/provided to chinadaily.com.cn]
The Belt and Road Initiative is a huge opportunity for Chinese mobile operators to expand overseas and promote the development of new technologies, said a senior executive of global telecommunication association GSMA in Beijing on Tuesday.
"The Belt and Road Initiative is a new way to show the importance of globalization, which means more trade, communication and travel. Telecom is a unique technology to realize the target," said Mats Granryd, director general of the GSMA and a member of its board.
The GSMA is the organizer of industry-leading events such as Mobile World Congress, Mobile World Congress Shanghai, Mobile World Congress Americas and the Mobile 360 Series of conferences.
Themed "The Human Element", this year's Mobile World Congress Shanghai will be held on June 28 to July 1 at the Shanghai New International Expo Centre.
As a global association, the GSMA is actively supporting China's three telecom operators to cooperate with carriers along the Belt and Road region on telecom roaming and infrastructure construction, pushing the export of China's home-grown TD-LTE and building an international platform, according to Si Han, head of GSMA Greater China and Asia.
"The Shanghai event will promote Chinese operators to cooperate with international enterprises in the field of mobile business, data services, network capabilities and internet innovation. We will make more efforts to attract more companies from the Belt and Road region to Shanghai for exchanges and cooperation in the mobile industry," said Si Han.
In addition to the keynote sessions, the conference incorporates 12 focused summits that will explore the latest industry trends, from connected cars to network evolution to augmented reality/virtual reality and more.
With the development of 5G technology, Mats Granryd predicted that by 2025, there will be 1 billion internet connections via it.
China is really in the forefront in the Internet of Things (IoT) sector, which is key to 5G, said Granryd. "Here in China, there are more than 150 million machine to machine connections, which represent one third of the volume in IoT globally."