Weibo overtakes Twitter in monthly active users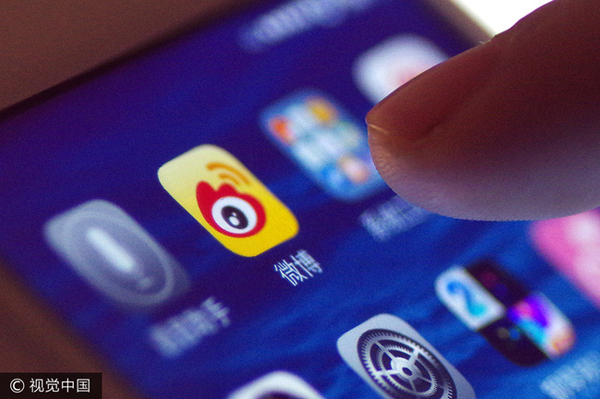 A person uses the Weibo app on a mobile phone. [Photo/VCG]
Chinese microblogging service Sina Weibo has announced it had 340 million monthly active users as of the end of March, overtaking US-based Twitter in active user totals, reports Sina Technology.
In first-quarter financial statement released on Tuesday, Weibo said that the number of its monthly active users has increased by 2.7 million to 340 million. Twitter boasted 328 million monthly active users through the same period.
The number of daily active users of Weibo had reached 154 million, according to the financial statement.
The total revenue of Weibo in the first quarter reached 1.37 billion yuan ($200 million), a 76 percent rise over the first quarter 2016. Weibo's profits increased 278% during the same period. Both stats exceeded Wall Street expectations.
The advertising revenues for Weibo reached 1.17 billion yuan, increasing 80 percent year-on-year.
According to US market research company eMarketer, social media's share of online advertising in China only accounted for 10 percent in 2016. That figure was 28 percent in the United States. However, the advertising market share in China is expected to rise with social media marketing becoming more acceptable, said eMarketer.