Alipay launches app to register for organ donation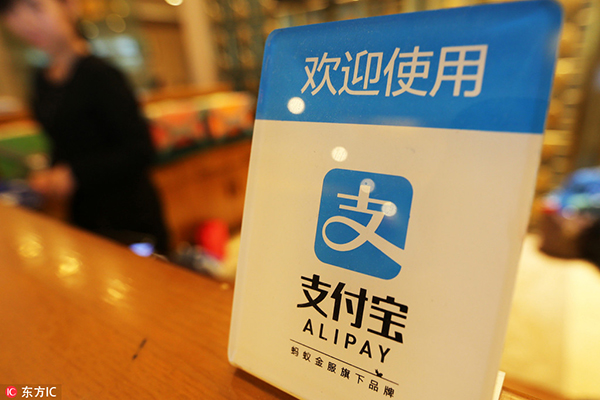 View of a logo of Alipay, the mobile payment service of Alibaba Group, in a hotel in Nantong city, East China's Jiangsu province, May 21, 2016. [Photo/IC]
Users of Alipay can register as organ donor with just a few clicks on the app.
According to caixin.com, the leading mobile payment service launched the function in cooperation with the China Organ Transplantation Development Foundation on Wednesday.
And the procedure takes just seconds: log on to the Alipay app, search "medical services" on the search bar, and you'll enter the main page of medical services. Scroll down and there will be the section "register for organ donation". Click on it and start the registration process.
Currently, Alipay has 450 million users registered with their real names. The new function is likely to increase the number of volunteer organ donors.
Before the launch, a survey conducted by the China Organ Transplantation Development Foundation and Ant Financial Service Group showed that 83 percent of 865 random respondents said they were willing to donate organs, the caixin.com report said.
After registering as a volunteer, the user is also allowed to cancel the registration voluntarily with simple procedures.
In July 2016, Apple Inc added the function of organ donation registry in iPhones. Facebook, Google, and Twitter are also developing tools to facilitate the cause of organ donation.
By conservative estimate, China has around 1 million kidney patients and 300,000 liver patients in need of organ transplant, while the total number of organ donors registered on official websites is less than 80,000, according to caixin.com.