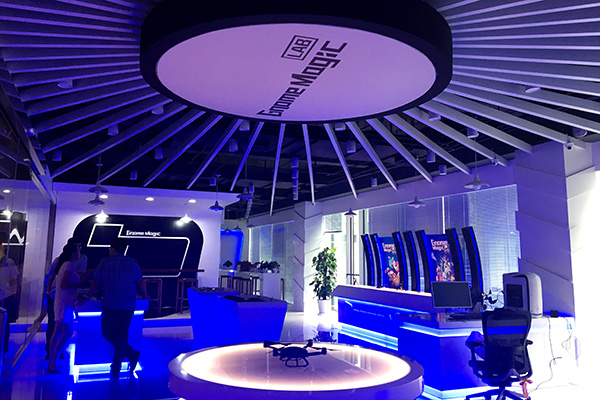 Alibaba's GM lab (Gnome Magic Lab) focuses on VR and AR (augmented reality)has already started operating and will provide technical support to Taobao.
In March, it set up GnomeMagic Lab to push its VR strategy forward. The lab will develop both VR and augmented reality or AR features to complement its existing online retail businesses.
Alibaba plans to develop standardized tools so that its partner brands and merchants can build their own 3-D content.
"The long-term goal is to enable businesses to set up VR stores as quickly and easily as a web page," said Alibaba in an earlier statement.
The main challenge for now is the high cost for merchants to build 3-D content. Zhuang Zhuoran said it costs about 500 yuan ($75) for merchants to develop a simple piece of 3-D content about a product. "We hope to lower the cost to dozens of yuan with technological breakthroughs and eventually make VR-based online shopping a part of everyday life in China," he said.