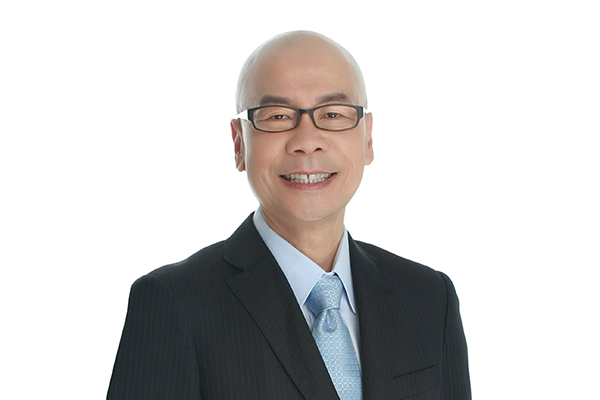 Albert Lim, vice-president of Switzerland-based Sonova's Asia-Pacific operations, said that using 3D printing technology, hearing aids will be created at the company's factory in Shanghai with high precision, delivering better hearing quality. [Photo provided to China Daily]
Albert Lim is spearheading the Swiss firm's renewed push to meet rising demand for hearing aids and professionals
More than half of an estimated 60 million Chinese people with hearing problems are inclined to use aids as long as they are "invisible"-that is, not easily noticeable, something that can fit snugly into an ear, like in the case of television news reporters and anchors. Led by Albert Lim, a Singaporean, Sonova's Asia-Pacific, the world's leading provider of hearing solutions, has taken upon itself the challenge of meeting this need.
As senior vice-president of Sonova's Asia-Pacific region, Lim travels to China frequently, and has been overseeing the company's efforts to develop and produce customized "made-in-China" products for Chinese customers. What's more, Sonova's new products will also make it easier to hear and understand the Chinese tonal language.
Switzerland-based technicians of Sonova are burning the midnight oil towards this goal within a year. Their customized designs will factor in the customer's ear shape and its peculiar parts. Using 3D printing technology, hearing aids will then be created at Sonova's factory in Shanghai with high precision, delivering better hearing quality.
Such customized devices have seen double-digit sales growth in China, making up about half of Sonova's products in the market, said Lim. His remit spans developed countries such as Australia, New Zealand, South Korea and Japan as well as emerging markets such as China, the South East Asia region and India.
But it is the big market of China that is key to Sonova in the Asia-Pacific region. According to the last census of disabled population in 2006, China had 27.8 million people with hearing problems. Their number now could well exceed 60 million, according to David Jiang, chief audiologist of Robert W. MacRae Hearing and Speech Labs.
"The hearing aids market in China has been neglected or overlooked for years," said Jiang. "Less than 5 percent of Chinese people with hearing loss have access to instruments whereas the corresponding figure is 31 percent in the US and 60 percent in Europe."
The China market for hearing aids is worth an estimated 120 billion yuan ($18 billion), he said. Services for people with hearing problems are urgently required not only in hospitals but in clinics. There is a demand for up to 100,000 hearing aid practitioners, he said.
So, Sonova's Lim is focusing on using new communication technology to reach out to potential customers in second- and third-tier cities, in order to enable them to make use of the company's capabilities in the country.
"There will be an increasing number of health- and wellness-conscious Chinese customers entering old age with higher incomes. They will likely require high-standard hearing solutions," said Lim.
By the end of this year and next year, Sonova will launch new products for children and adults, he said.
Last year, Sonova set up an Innovation Center in Shanghai to further strengthen its capacity to meet local customers' demands. To upgrade its services, an Asia-Pacific training center is expected to be set up in China this year.
The center will seek to enhance training of hearing aid professionals and forge collaborations among various sections of the industry and renowned academic institutions in China, Lim said. "Hearing solutions are not one-time transactions. They require long-term maintenance and good regular follow-ups."
In terms of using latest technologies, Sonova's brand Phonak is expected to launch a next-generation device that will be powered by mainstream lithium-ion rechargeable battery. It will charge quicker, last longer and sound better, the company said.
Martin Grieder, group vice-president of Phonak, said the new product will be launched in the Asia-Pacific region from the fourth quarter of this year, taking into account the specific aspects of each country. The company is currently filing for regulatory approval in China.
"China remains a very promising and important market for Sonova and Phonak," said Lim. "Our recent full-year (2015-16) results show that the Asia-Pacific region represented 11 percent of group sales and achieved strong sales growth of 13.3 percent in local currencies.
"This acceleration reflects the continued successful execution of Sonova's China growth strategy as well as a strong performance across all key geographies in the hearing instruments business."
According to its results for the 2015-16 financial year, Sonova Group generated sales of 2.07 billion Swiss francs ($2.11 billion), up 1.8 percent. The group operates through its core business brands Phonak, Unitron, Advanced Bionics and Connect Hearing.