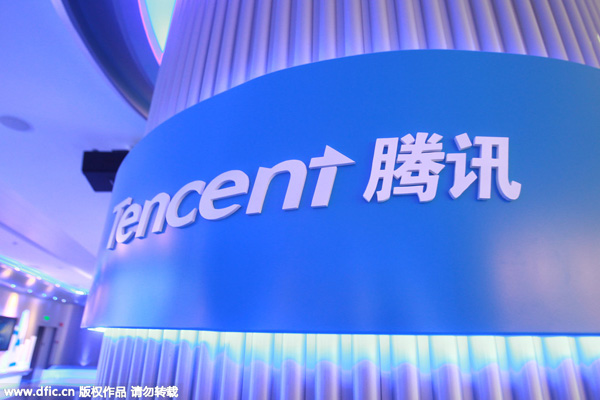 The logo of Tencent [Photo/IC]
PARIS - French communication leader Publicis announced Friday it signed a strategic partnership agreement with Chinese internet leader Tencent, which operates the most popular social media platform in China, Wechat.
Publicis said that through this partnership, the two companies will launch an incubation facility to curate, invest in and cultivate the start-ups of the future. This will provide breakthrough offerings to clients in data and ad technology as well as across new virtual reality augmented reality-enabled platforms.
In the data sector, Tencent will offer Publicis access to its online behavioral data, benefiting clients through improved programmatic offerings, cross-screen planning capabilities and conversion performance.
According to Publicis, the two companies will also partner on the creation and investment of web native content to drive unique content opportunities and new content models for clients.
Publicis chairman Maurice Levy said: "China continues to lead the world in advertising growth especially in digital and mobile and we increasingly see new ideas and technology that leapfrog the West. We are honored to be Tencent's first-ever global partner and look forward to everything we will achieve together for the benefit of our clients."
Senior executive vice president of Tencent and president of its Online Media Group Seng Yee Lau said: "In parallel, this collaboration will give brands and organizations around the world a better understanding of China's unique and dynamic mobile internet development, while creating huge business opportunities associated with this new market."
Publicis is a leading marketing, communication and digital transformation firm present in over 100 countries with nearly 80,000 professionals. Tencent was founded in Shenzhen in 1998 and its social media application Wechat has more than 700 million users.