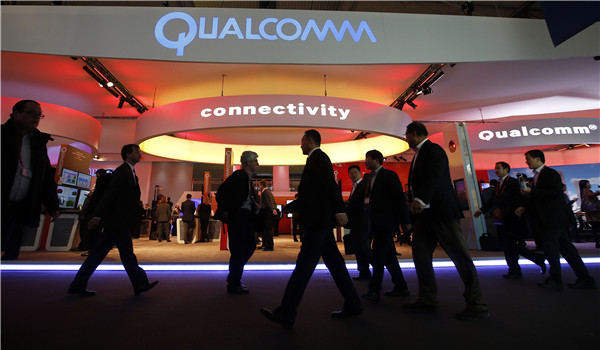 Visitors walk past the Qualcomm Inc stand at the Mobile World Congress held in Barcelona.REUTERS
US chip giant says Guizhou joint venture will be massive growth engine
Derek Aberle, president of Qualcomm Inc, said on Wednesday the mobile chip giant is dedicated to long-term investments in China to expand its server chip business, as the country's Internet Plus initiative is fueling an explosive growth of internet data centers.
Aberle's comments came as the US company unveiled a new investment arm, Qualcomm (China) Holding Co Ltd, in Guiyang, capital of Guizhou province, to better tap into opportunities in areas such as the internet of things.
Earlier this year, Qualcomm formed a 1.85-billion-yuan ($280 million) joint venture with the Guizhou provincial government, as part of its efforts to build up presence in the server chip sector, which is now dominated by Intel Corp.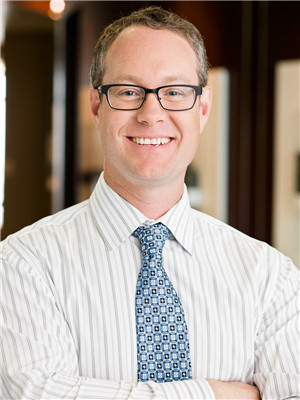 Derek Aberle, president of Qualcomm Inc
"The server chip business is very investment-intensive. In the next five years, we have to invest a lot of money before we see our return," Aberle said in an exclusive interview with China Daily on the sidelines of the ongoing China Big Data Industry Summit in Guiyang.
But five years later, the joint venture, Guizhou Huaxintong Semiconductor Technology Co, will be "one of our biggest growth engines (in China)", he added.
"We want to enable the joint venture to build up its own capability and be able to take our technology and develop its own systems on chips for the China market," Aberle said.
Qualcomm is now working hard to seek future growth points as its major revenue source-chips used in smartphones and tablets-is being affected by the slower growth rate of the global smartphone market.
But as China intensifies its efforts to upgrade its traditional industries with information technologies, a large number of internet data centers have mushroomed, triggering a huge demand for server chips.
According to research firm International Data Corp, China consumed about 3.7 million units of server chips in 2015, and the figure is expected hit 8.6 million units by 2020.
Roger Sheng, a senior analyst at research firm Gartner Inc, said it remains to be seen how Guizhou Huaxintong can help Qualcomm break into the Chinese server chip market, where the mobile chip heavyweight has limited experience.
Qualcomm is building server chips based on the ARM architecture, a chip design that is widely used in smartphones and tablets.
"It is still unclear whether ARM can offer computing power strong enough to support data centers," Sheng said.
But according to Aberle, the company's scale and power with the mobile chip business can give it an edge in the server chip market.
Qualcomm also sees big potential for the internet of things, which the company said a lot of technologies it has already developed in mobile chips can be applicable to.
"The white goods market, for instance, turns out to be a big opportunity," Aberle said, adding that once home appliances are connected to the internet, they can do more intelligent things, which will demand much more computing power.
The company is working with Chinese companies such as Haier Group and Midea Group Co to make home appliances better compatible with each other across the smart home ecosystem.