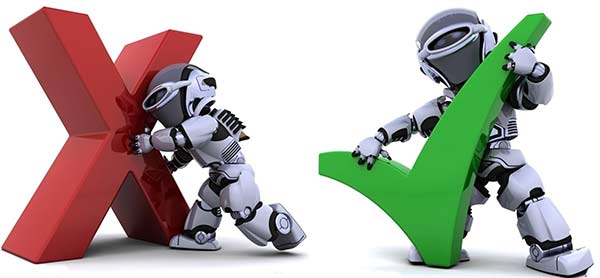 Chinese IT company iFly Tek CEO Liu Qingfeng said artificial intelligence's participation in the gaokao is the best proof of its ability to learn and reason. [Photo/people.com.cn]

Goal is to score in top 20 percent to qualify for major university admission
Chinese IT company iFly Tek is developing an artificial intelligence robot that will take part in the country's college entrance exam in 2020, with the goal of beating 80 percent of the students in China, the company announced at a product launch in Beijing.
"It is easy for AI to pass an exam, because the machine has much stronger memory ability than humans. But to beat 80 percent of students - which means it can enroll at a key university in China - is difficult," said Liu Qingfeng, the company's CEO.
The national college entrance exam, also known as the gaokao, is one of the most highly competitive exams and has about 9 million participants across China every year.
"AI's participation in the gaokao is the best proof of its ability to learn and reason," Liu said.
The project is sponsored by Program 863, an initiative endorsed by then-leader Deng Xiaoping in 1986 to boost high-tech development.
"Performing well in the gaokao requires advanced technology in human-machine interaction, knowledge management and inference-learning, which are the key technologies we are committed to developing through this project," Liu said.
Now the AI device, known as iFly Hyperbrain, performs well in tests on politics and essay writing, showcasing its ability to think.
Currently Japan is developing an AI named Todai, which is scheduled to participate in Japan's National Center Test for University Admissions in 2016.
In September, the Allen Institute for Artificial Intelligence in the United States, also known as AI2, announced that it had created an AI system that can solve SAT college test geometry questions as well as the average 11th-grade student in the country - a breakthrough in AI research.
Between 2009 and 2013, some $17 billion was poured into the AI sector, which has seen 60 percent annual growth, according to a report published in 2014 by quantitative analysis firm Quid.
Hu Yu, senior deputy president of iFly Tek, said the fast development of AI in recent years is tied to the rise of neural network technology and big data.
"Most important, the Internet has changed the way we think. In the past, we tried to ensure that every detail was perfect before we transferred lab research into products. But now we put the AI online even though it still needs much improvement, and we complete the perfection process with feedback from tens of thousands of users," he said.
Based on current technology, the company has created two products: one to evaluate students' in-class performance so that teachers can assign different homework to students according to gaps of their knowledge; the other can score students' oral English competence, which has replaced teachers' scoring in the gaokao in Guangdong and Guangxi, as well as in a number of other key tests nationwide.
"The concept of AI was proposed 60 years ago, but scientists had no luck developing a true AI. Now we are at the edge of success because millions of users are providing rich materials for the machine to learn," Hu said.