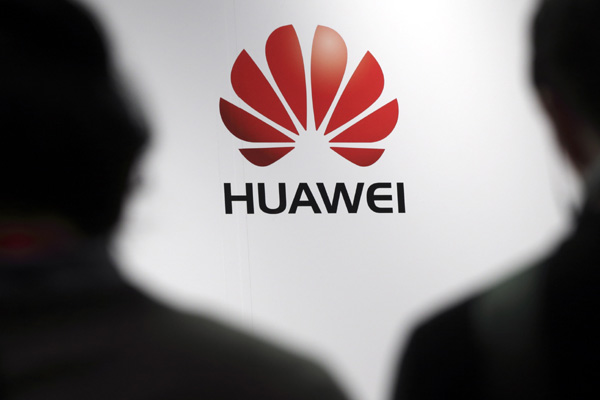 Journalists attend the presentation of the Huawei's Ascend P7 smartphone in Paris, in this file photo taken May 7, 2014. [Photo/Agencies]
SAO PAULO - Chinese telecom giant Huawei has become widely known in Brazil, as its products ranging from smartphones, routers, to set-top boxes, dominate many counters in big shopping malls as well as local telecom operators' shops all over the country.
While the company is becoming increasingly well-known as a consumer electronics devices provider, it takes up to 40 percent of the network equipment market in the biggest economy of Latin America, as partners to local operators.
Founded in 1987 in South China's Shenzhen city of Guangdong province, Huawei entered Brazil in 1996 and launched a subsidiary in 1999 in Sao Paulo. It has managed to grow up during the past two decades into the biggest network equipment provider in Brazil, with total sales at $1.5 billion in 2014.
Wang Ying, the Public Relations Manager at Huawei's Brazil company, said that based in Sao Paulo, the company has established branches in major cities like Rio de Janeiro, Brasilia, Recife and Curitiba, providing service to the whole country. As a successful example of localization, about 8,000 staff were locally recruited, making up to 80 percent of the total staff number.
"It was really difficult when the company first entered this market," said Wang. "But with our perseverance of providing best service to clients, we finally grabbed the chance when Brazil upgraded its telecom networks from 2G to 3G and has begun the fast growth since 2006 in the country's wireless transfer market."
"We've made great efforts to improve the quality of our products and won high recognition of the customers for our brand," said Zhang Bing, Marketing Director at Huawei's Brazil company. "Our clients regard Huawei as guarantee of high quality and fair price."
In addition to the high quality, Huawei also focuses on innovation, said Wang, which has been the main driver behind its growth.
In 2014, the group spent 40.8 billion yuan ($6.6 billion) on research and development, 29.4 percent more than in 2013 and 14 percent of revenue, taking its total investment in research and development in the past decade to more than 190 billion yuan ($30.7 billion). Among its 150,000 employees all over the world, more than 45 percent are engaged in innovation, research and development.
Huawei has been granted 36,511 patents and currently holds over 170 key positions in major international standards organizations, driving the improvement of industry standards.
With the support of its global research and development networks, Huawei has been trying to benefit the local communities with technology training and cooperation with local research institutes.
In the research and development and training center in Campinas city, Sao Paulo State, Huawei has trained 40,000 information and communication technology talents, 2,000 people each year. It also established joint laboratories with University of Sao Paulo and University of Brasilia.
Last year, Huawei provided two cloud computing systems to facilitate education development in northern Brazil, offering platforms for online teaching and information sharing.
Brazilian Minister of Science, Technology and Innovation, Clelio Campolina Diniz, said the systems will help boost education and healthcare development in the northeast, and help the region build closer connections with other developed areas of the country.
In order to promote wireless technology inventions for this market, Huawei is working out cooperation plans with Federal University of Campina Grande, the leader in clouding computing research in Brazil, to develop cloud computing services and products for the local market.
"We endeavors to offer people, especially in developing countries, fast and convenient connections at an affordable price," Zhang said.