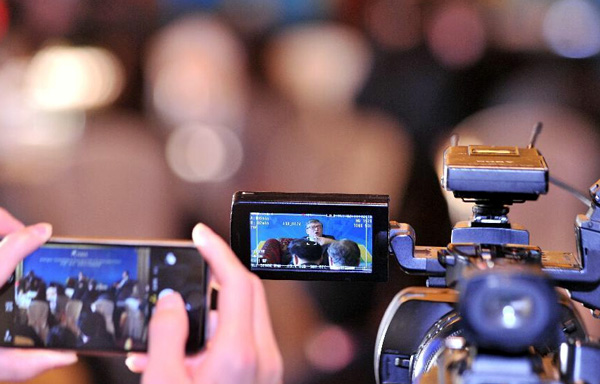 Co-chair of the Bill & Melinda Gates Foundation Bill Gates is seen in a camera at the breakfast meeting with the theme of "Dialogue: Technology & Innovation for a Sustainable Future" during the 2015 Boao Forum for Asia (BFA) in Boao, South China's Hainan province, March 29, 2015. [Photo/Xinhua]
He stressed that there are 2 billion cars on the road and the capacity of automobile production is 100 million per year, so it will take a long time to make the transformation.
According to Musk, he expects that "the massive production of self-driving cars will be five years away if the technologies are ready". He also pointed out that the sector needs strong support from mainstream lawmakers to allow the automobiles on the road.
Gao Yuan contributed to the story.